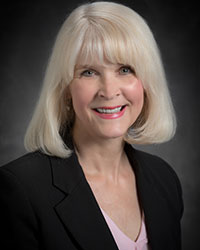 PRESIDENT'S MESSAGE
"Are Republicans secretly tired of winning?" This was a question posed by Erica Grieder of the Houston Chronicle in a recent column. What do you think the answer is – "yes", "maybe" or a definite "no"?
The primary is over – now what? Primaries are always challenging as Republicans battle against Republicans to see who will "best" represent our party in the general election. However, there has not been a more critical time than now for every Texas Republican to put the battles of the primary behind us and move towards actively supporting our Republican Party and candidates. Yes, Texas Republicans outvoted Texas Democrats by over a half of a million votes, but we're seeing the Democratic Party making gains in our urban areas and in some cases – outvoting us.
I'll be frank – Erica Grieder's question bothered me. I saw in my own precinct (which is still predominately Republican) apathy among my Republican friends and neighbors and more enthusiasm among those voting in the neighboring Democratic Party polling booths. This same lack of energy carried over to some "ho-hum" senate district conventions with lower attendance.
I know that we are tired of all the politicking that has been going on since the first of the year and would just like a break. But, there are still Republican candidates in runoff primary elections (May 22nd), Republican candidates running for school boards and city councils (May 5th), and a state convention in San Antonio (June 14-16th). As Republican women – our work is not done. Now is the time to get re-energized and build up enthusiasm among our friends and neighbors for the Republican Party. The success of the fall election hinges upon which party can motivate more of their voters to get out and vote. Complacency is what will kill us in the fall election – not the Democrats!
April is a month of new beginnings and celebration and with new beginnings come opportunities. So, are you secretly tired of winning or are you ready to do what it takes for the Republican Party to win again this fall?
I hope to see you at our next general meeting, which is open to all members of our Republican Women's Clubs. Please note that the general meeting will be Tuesday, May 1st at 10 am.
Warm regards-
Cindy Siegel
President