Republican Events
Executive Meeting
October 19, 2021
Trini Mendenhall Center
1414 Wirt Rd.
Houston, TX 77055
Disappearance of Death
October 21, 2021
River Plantation Golf Club
High Heels and High Tea
October 29, 2021
Grand Tuscany Hotel
Time: 11:00am
General Meeting
November 9, 2021
Trini Mendenhall Center
1414 Wirt Rd.
Houston, TX 77055
Spotlight
Welcome to GHC's newest club - the Central Houston Republican Women's Club!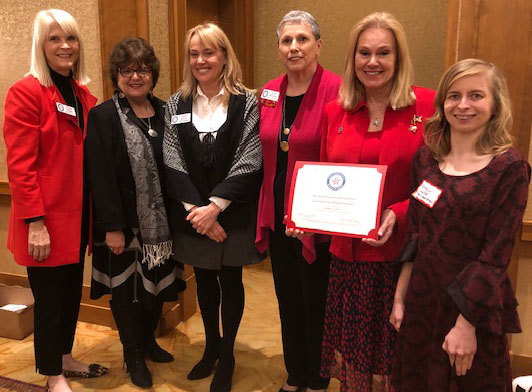 Brazosport RW Fundraiser
Posted on: June 18, 2021

Brazosport RW Fundraiser on August 1st at the Lake Jackson Civic Center.
Tickets will be $25 each.
The event will be from 2 – 4pm.
Please RSVP to gsbbaker@sbcglobal.net.
Memorial West RW 60th Anniversary High Tea
Posted on: June 3, 2021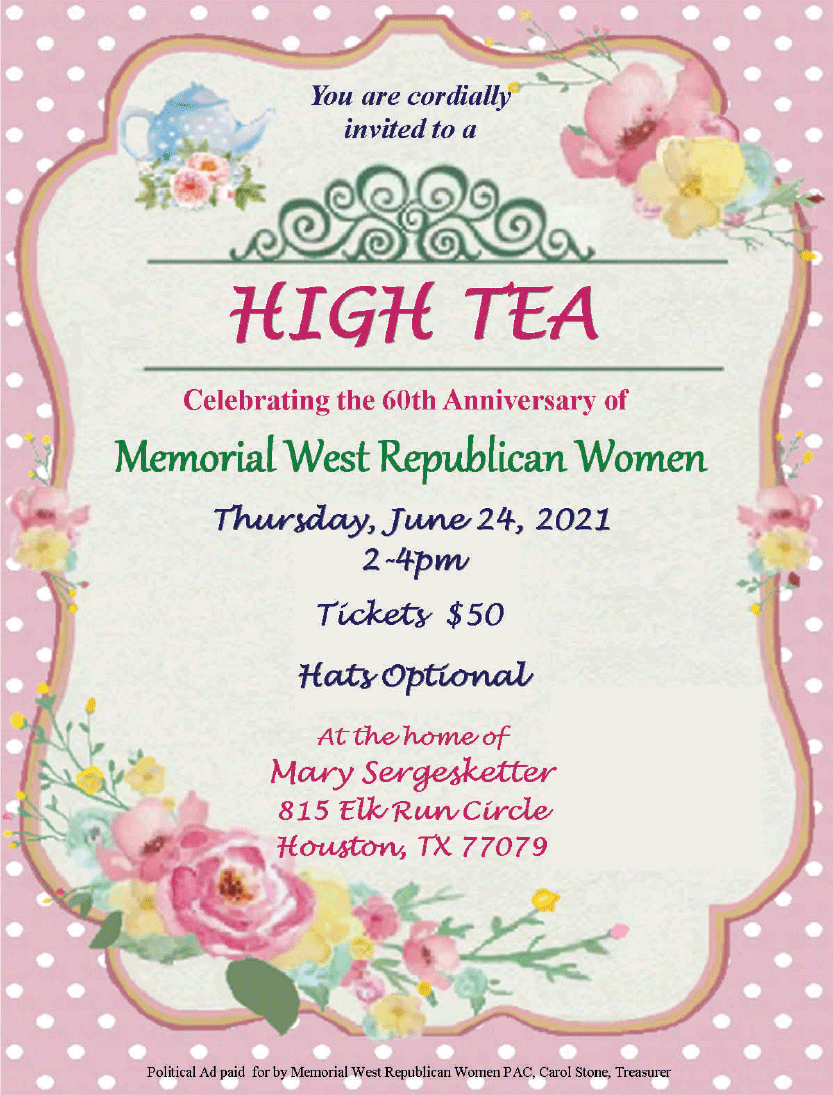 2021 Cy-Fair Republican Women High Heels and High Tea
Posted on: June 3, 2021
MCRW Fundraising Gala and Fashion Show
Posted on: May 13, 2021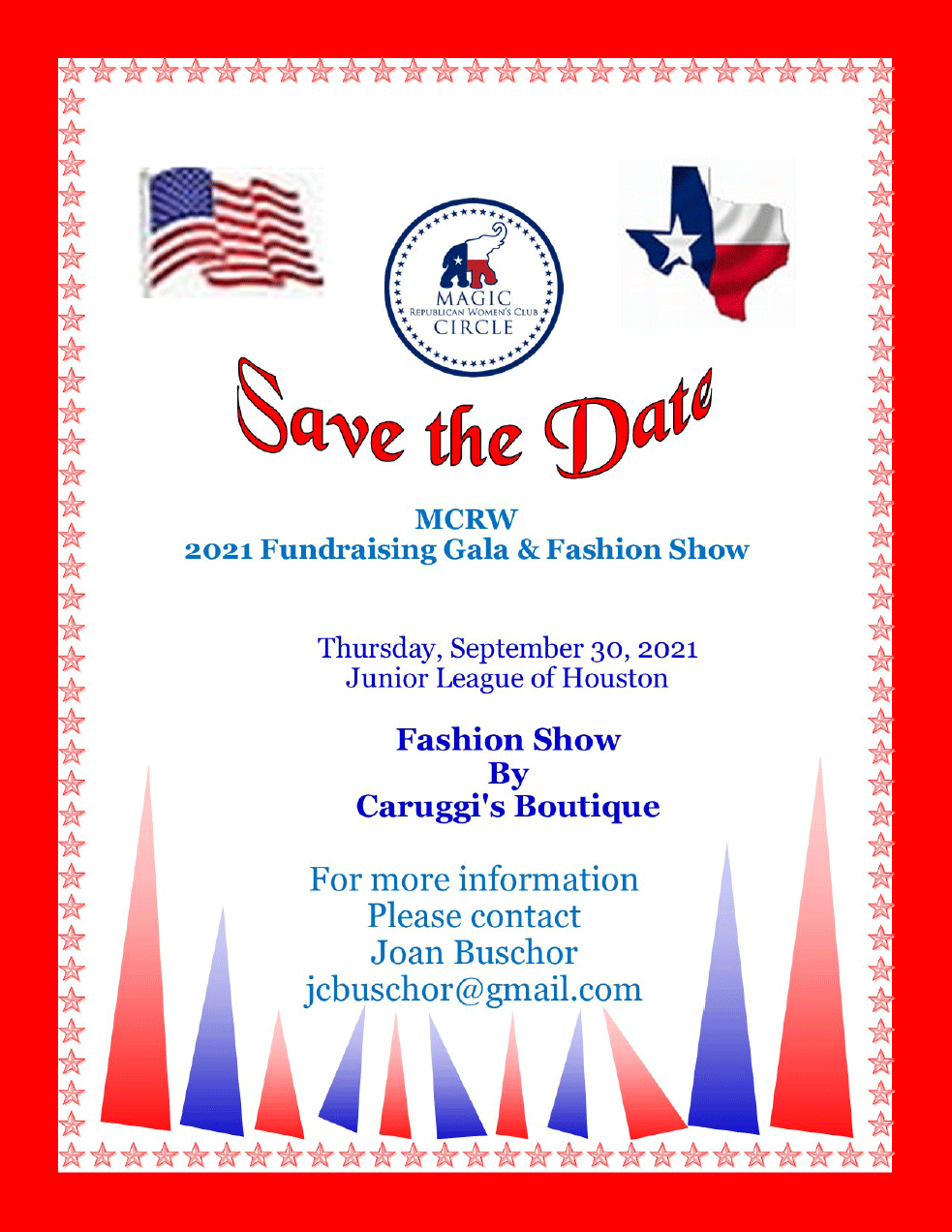 Copyright © 2007 - 2021 by Greater Houston Council of Federated Republican Women. All Rights Reserved.
Custom Web Design, Website Maintenance and Web Hosting by: Texas Webmaster, LLC