Republican Events
Sine Die for 85th Texas Legislative Session
May 29, 2017
Spotlight
Montgomery County Republican Women made donations to several worthy organizations at its December meeting. Receiving contributions were the Conroe Hispanic Task Force, the Conroe High School Republican Club, the Magnolia High Schools Republican Club and the Caney Creek High School Republican Club.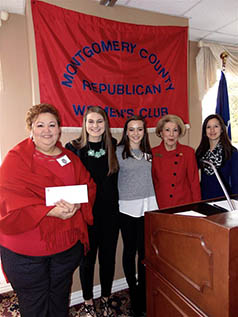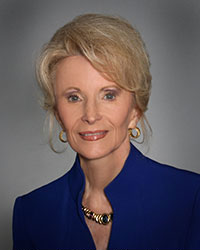 PRESIDENT'S MESSAGE
100 days and still counting….under the extraordinary leadership of our extraordinary President Trump, he has brought jobs back to America among so many other things. Looking at Trump's cabinet it is easy to see why Washington, DC is in a turmoil. His picks are bosses who actually expect their employees to work. The thing that bothers a lot of people about Trump is that he refuses to accept a can't do attitude, or inexperienced, in-competent performance. He WILL get results; it just might not be smooth or pretty. Thank you President Trump, we're behind you!
The Texas Legislature is drawing to a close very soon….but there is still so much that needs our attention. Please contact your House Representative on HB 3903 which is needed to fix the campaign funds issue of Judges/Judicial Candidates allowing them to take part in our individual club events. This is critical to all of us. The D's do not like this bill and do NOT want it passed.
Our meeting next week has two dynamic women speaking. Justice Martha Jamison will be speaking on Judicial Selection and Dr. Heidi Lange will speak on how to run for public office. Both of these women are very accomplished in their fields and will bring a wealth of information to all of us.
May is National Military Appreciation month. Thank a Veteran or an Active Duty soldier for your freedom!
See you at our meeting next week, bring your club members – someone might want to run for office.
Cheryl Dalton
President, Greater Houston Council
Republican Women of SJC

Board of RW of San Jacinto County

Kingwood Republican Women

Republican Women Club of Katy

West Pearland Republican Women

Magic Circle Republican Women
GHC Meeting Dates
General Meeting: 9:30am
January 17, 2017
March 21, 2017
May 16, 2017
Oct. 6, 2017 (11:00am)
November 14, 2017
Executive Meeting: 10:00am
January 6, 2017
February 21, 2017
April 18, 2017
June 20, 2017
August 15, 2017
September 19, 2017
Dec. 12, 2017
Copyright © 2007 - 2017 by Greater Houston Council of Federated Republican Women. All Rights Reserved.
Custom Web Design, Website Maintenance and Web Hosting by: Texas Webmaster, LLC