Republican Events
Come Spend an Evening with a Hero
October 13, 2016
Location:
Santikos Palladium
7302 Grand Parkway
Richmond, Texas 77407
Time: 5:30pm - 8:00pm
Freedom Fest
October 30, 2016
Location:
Ford Park Outdoor Pavilion
5115 Interstate 10 S
Beaumont, TX 77705
Time: 2pm - 7pm
US Presidential Election 2016
November 8, 2016
General Meeting
November 15, 2016
Location:
Trini Mendenhall Sosa Community Center
1414 Wirt Road
Houston, Texas 77055
Time: 9:30am
Spotlight
The Montgomery County RW recently made blankets to be given to the Salvation Army for use by the homeless in the area.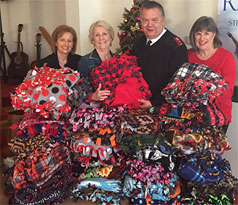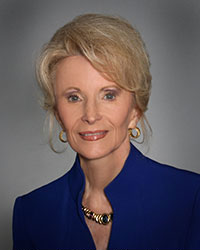 Cheryl Dalton, PresidentGHCFRW President Message: With less than 30 days until the Presidential Election on November 8, it is time for us to get even busier (if possible) to put Republicans back in charge of the White House….this is so critical if we want to remain a free country.
Democrats are well organized and doing everything they can to enable a liberal victory….it is up to us to stop them and here's how: our ground game has to far exceed the Democrats to contact, persuade, and bring Conservative Voters to the polls in November. Currently Democrats are pouring in millions of dollars from the Battleground Texas and Texas Organizing Project to bring in voters to vote for Hillary. They are spending BIG to defeat the Republicans in Texas. We have to stop her and her corrupt campaign with money and walking.
Thank you to everyone of you who are tirelessly working in your areas of influence day and night to make all Republicans happy to be a Republican on Election Night.
Let us know what you are involved in so we can share it with all of our members…maybe they can use it in their districts as well.
Voter fraud will be at an all-time high this election with the change in the photo ID laws so keep your eyes open and be involved at the polls as a clerk or poll watcher….you are needed for any amount of time you can spare.
Remember, we Republicans are the backbone of this monumental election and all of us are a piece of it.
Early voting begins October 24 and the election is Tuesday November 8. October 19 is the third Presidential Debate and October 31 is the last day to receive application by mail for voting.
Everyone, stand up and stand strong !
Board of RW of San Jacinto County

Kingwood Republican Women

Republican Women Club of Katy

West Pearland Republican Women

Magic Circle Republican Women
Member Club Events
GHC Meeting Dates
General Meeting: 9:30am
January 19, 2016
March 22, 2016
May 17, 2016
September 20, 2016
November 15, 2016
Executive Meeting: 10:00am
February 16, 2016
April 19, 2016
June 21, 2016
August 16, 2016
October 18, 2016
Copyright © 2007 - 2016 by Greater Houston Council of Federated Republican Women. All Rights Reserved.
Custom Web Design, Website Maintenance and Web Hosting by: Texas Webmaster, LLC