Republican Events
City and ISD Elections
May 5, 2018
Republican Primary Runoff Election
May 22, 2018
State Republican Convention
June 14-16, 2018
GHCFRW General Meeting
September 18, 2018
Spotlight
Memorial West Republican Women's club is a group of dynamic, hard-charging Republican women.
The club is over 55 years old, starting in 1961. MWRW meets the first Monday of the month at 10:30 enjoying Mexican food and great company and speakers at Ninfa's at 14737 Memorial Drive. Check them out on facebook or by emailing the president, Deb Cupples at deb.cupples56@gmail.com. We're proud that MWRW is a member of Greater Houston Council!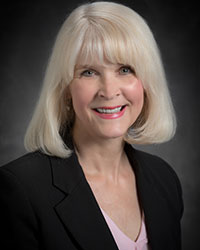 PRESIDENT'S MESSAGE
"Are Republicans secretly tired of winning?" This was a question posed by Erica Grieder of the Houston Chronicle in a recent column. What do you think the answer is – "yes", "maybe" or a definite "no"?
The primary is over – now what? Primaries are always challenging as Republicans battle against Republicans to see who will "best" represent our party in the general election. However, there has not been a more critical time than now for every Texas Republican to put the battles of the primary behind us and move towards actively supporting our Republican Party and candidates. Yes, Texas Republicans outvoted Texas Democrats by over a half of a million votes, but we're seeing the Democratic Party making gains in our urban areas and in some cases – outvoting us.
---
MAY GENERAL MEETING
May 1, 2018 10 am
Trini Mendenhall Community Center
1414 Wirt Road, Houston
"REPUBLICAN WOMEN ON THE FRONTLINE"
The Experiences of Republican Women Campaigning for Office
GHCFRW past presidents at 55th Anniversary Luncheon

55th Anniversary Luncheon Chairs

55th Anniversary Luncheon

55th Anniversary Luncheon Congressman Culberson

55th Anniversary Luncheon Congressman McCaul

55th Anniversary Luncheon TFRW, NFRW, and GHCFRW Recognition of President George and Barbara Bush

55th Anniversary Luncheon County Republican Chairmen

Republican Women of SJC

Board of RW of San Jacinto County

Kingwood Republican Women

Republican Women Club of Katy

West Pearland Republican Women

Magic Circle Republican Women
Member Club Events
GHC Meeting Dates
General Meeting: 9:30am
March 20, 2018
May 1, 2018
September 18, 2018
November 20, 2018
Executive Meeting: 10:00am
January 16, 2018
April 17, 2018
June 19, 2018
August 21, 2018
October 16, 2018
Copyright © 2007 - 2018 by Greater Houston Council of Federated Republican Women. All Rights Reserved.
Custom Web Design, Website Maintenance and Web Hosting by: Texas Webmaster, LLC