Republican Events
Tri County Republican Women
August 8, 2017
Location:
Golfcrest County Club
2509 Country Club Dr.
Pearland, TX 77581
Yellow Rose of Texas RW
August 22, 2017
Harris County Smokehouse
14243 FM 2920
Tomball, TX 77377
GHCFRW Celebrates 55 Years
October 6, 2017
Location:
The Junior League of Houston
Spotlight
Montgomery County Republican Women made donations to several worthy organizations at its December meeting. Receiving contributions were the Conroe Hispanic Task Force, the Conroe High School Republican Club, the Magnolia High Schools Republican Club and the Caney Creek High School Republican Club.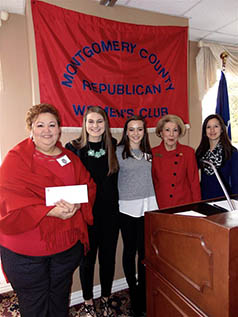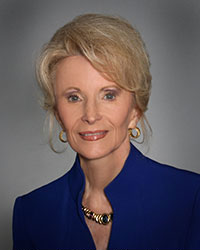 PRESIDENT'S MESSAGE
Welcome to the 'shortened' summer edition of our Newsletter to keep in touch with our busy Republican Club Members and prepare you for what is to come this fall.
This week, everyone gathered at the federal courthouse in San Antonio for the federal redistricting litigation. The legal proceedings over the state's maps for legislative and congressional districts is being heard by 3 federal judges to determine if the maps are illegal and need changes. Hopefully, this important hearing will leave the current maps in place and the legal fight over redistricting goes our way.
---
55th Anniversary Celebration
It is with much excitement that the Greater Houston Council of Federated Republican Women will honor their Past Presidents and recognize their County Chairmen with a luncheon to be held at the Junior League of Houston on Friday, October 6, 2017.
The GHC thirty-nine member clubs represent the Houston and surrounding areas covering 14 counties in Southeast Texas. GHC makes up 25% of the entire membership of the Texas Federation of Republican Women. We will use this festive time to look back over our 55 years and reflect on GHC's dedication and service to grassroots efforts for the Federation, national and state, as well as the Republican Party.
This organization has been the longest serving metropolitan Republican Women's group in the United States educating, coordinating campaigns, and related political activities for the area clubs. This event will commemorate the years of leadership by our women who have served within all levels of government.
Republican Women of SJC

Board of RW of San Jacinto County

Kingwood Republican Women

Republican Women Club of Katy

West Pearland Republican Women

Magic Circle Republican Women
Member Club Events
GHC Meeting Dates
General Meeting: 9:30am
January 17, 2017
March 21, 2017
May 16, 2017
Oct. 6, 2017 (11:00am)
November 14, 2017
Executive Meeting: 10:00am
January 6, 2017
February 21, 2017
April 18, 2017
June 20, 2017
August 15, 2017
September 19, 2017
Dec. 12, 2017
Copyright © 2007 - 2017 by Greater Houston Council of Federated Republican Women. All Rights Reserved.
Custom Web Design, Website Maintenance and Web Hosting by: Texas Webmaster, LLC