Republican Events
NUTS N' BOLTS
March 16, 2021
Trini Mendenhall Center
1414 Wirt Rd.
Houston, TX 77055
Executive Meeting
April 20, 2021
Trini Mendenhall Center
1414 Wirt Rd.
Houston, TX 77055
Spotlight
Welcome to GHC's newest club - the Central Houston Republican Women's Club!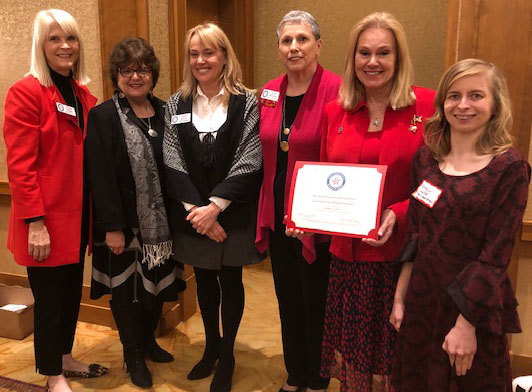 Dear GHC family,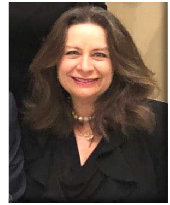 One word that comes to mind as I write this letter is 'Snowstorm'!!! Did anyone think that in addition to the Covid pandemic and social unrest this year, we would be dealing the impact of a historic state-wide snow and ice storm this past month? Everyone in our GHC counties was impacted in some way. Our hearts and prayers go out to everyone who suffered as a result of the storm. At our General meeting on March 16th, we will be collecting food and necessities for the Houston Food Bank. According to their website, the "Houston Food Bank is the largest food bank in the United States in size and distribution. We serve a network of 1,500 community partners in 18 southeast Texas counties, including food pantries, soup kitchens, meal sites and shelters." The counties they serve include many of GHC's member clubs in Brazoria, Chambers, Ft. Bend, Galveston, Harris, Montgomery, Walker and Waller Counties. The Houston Food Bank has specifically requested that we collect the following items as high priority:

* Granola bars and other protein snacks
* Cereal/oatmeal
* Paper plates/cups/utensils
* Water
* Toilet paper
* Paper towels

Please bring these items to the meeting on March 16th, and help make a difference to those impacted by the storm.
In dealing with one crisis after another, our Republican women have stepped up and shown strength, fortitude and resilience. This month, GHC will honor your 2021 Club Presidents at our General meeting. Their leadership this year will be critical as we set our eyes on the 2022 elections, and work towards regaining local and national seats.
We will also present our annual Nuts and Bolts Seminar, in conjunction with TFRW, on March 16th. Capacity is limited, so you'll want to register as soon as possible. The deadline to register this year is March 5th, and we will not be able to admit anyone at the door who did not pre-register, so please act quickly! The registration form for everyone to submit is included in this newsletter and available on our website, www.ghcfrwpac.org. You may pay by credit card on the website, by using the following link. We are excited to have 9 great speakers for 8 sessions, plus TFRW's President, Glynis Chester, participating in the program. And, our keynote speaker is Jody Rushton, Past President of TFRW and NFRW. You won't want to miss hearing from these inspiring Republican women!
Please mark your calendars now for our May 18th General Meeting, as we pay tribute to our military and host Republican Party of Texas Chairman, Lt. Col. Allen West as our guest speaker!
In closing, I share a verse from the Bible: "For God hath not given us the spirit of fear; but of power, and of love, and of a sound mind." 2 Timothy 1:7. More challenges may come our way, but I pray for you to stay strong, healthy and steadfast in our mission, as we work to preserve our conservative values in this great country. God bless Texas and the USA!
Warm Regards,
Sophia Mafrige
GHCFRW President
2020-2021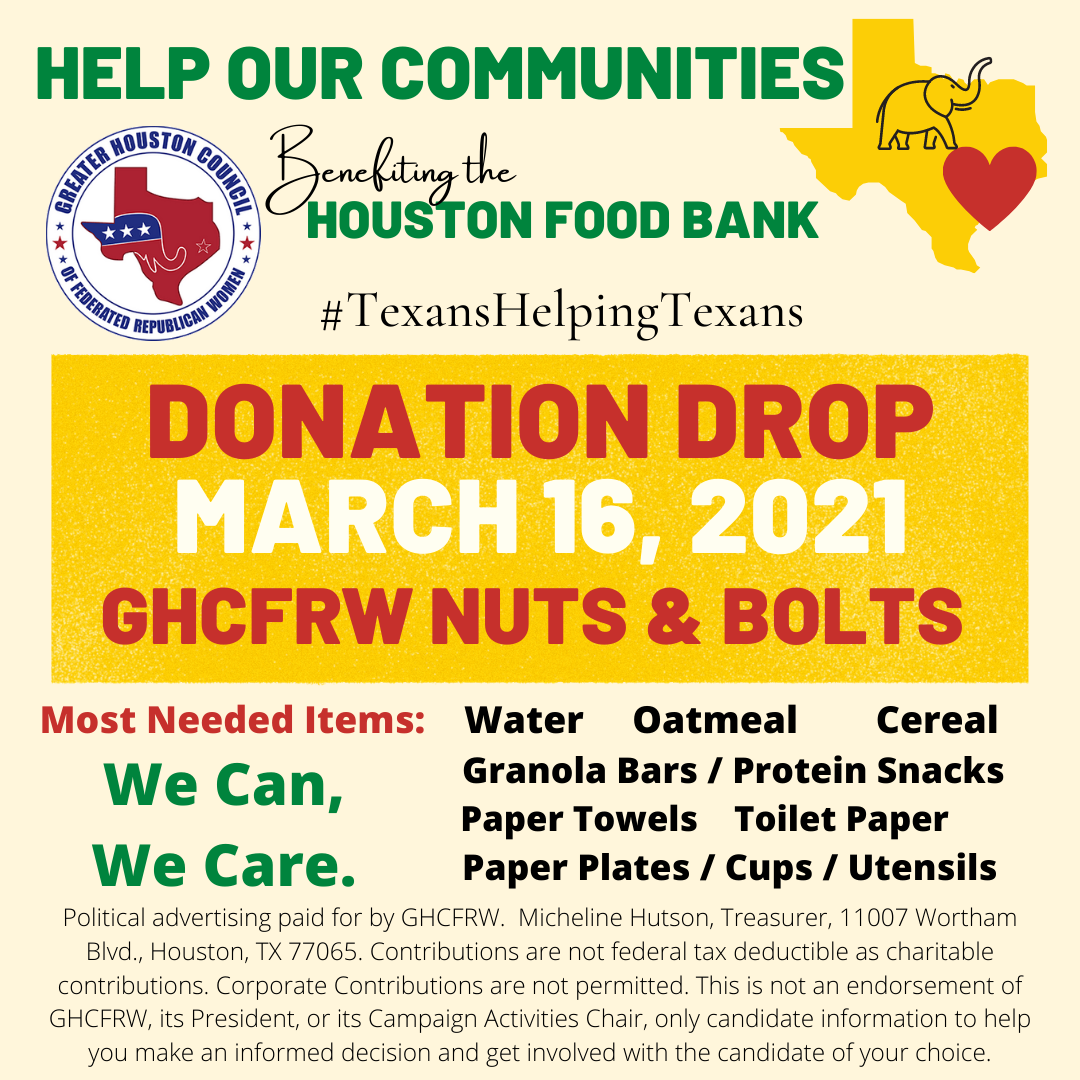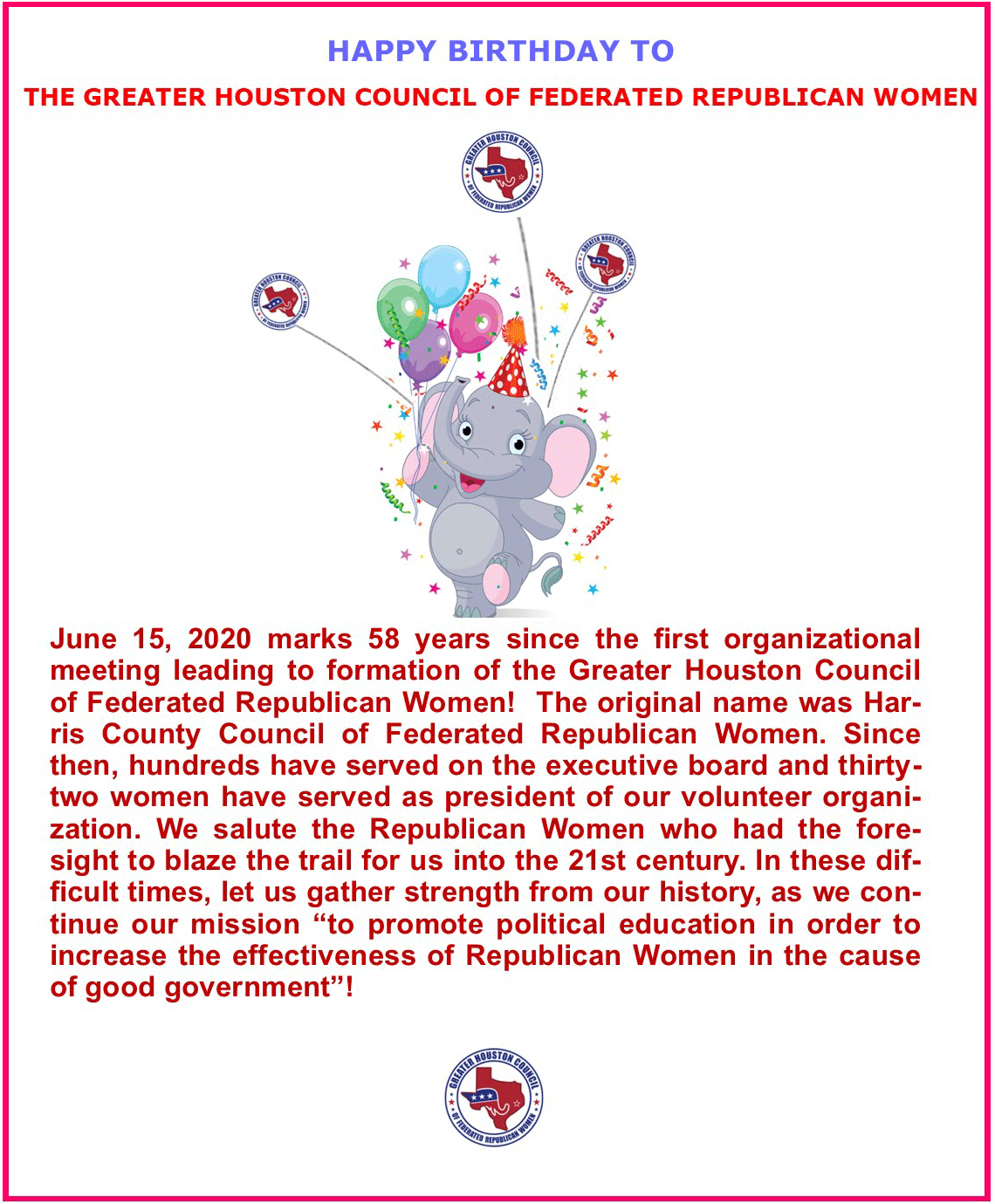 =======
The Greater Houston Council of Federated Republican Women does not condone racism by any manner, or by any person. We are a diverse, multi-county organization. It is up to members of the local county parties, and their executive committees, to take action if they deem necessary. Meanwhile, we will continue to work for our Republican causes and candidates.
Sophia Mafrige
GHCFRW President
Posted on June 5, 2020
=======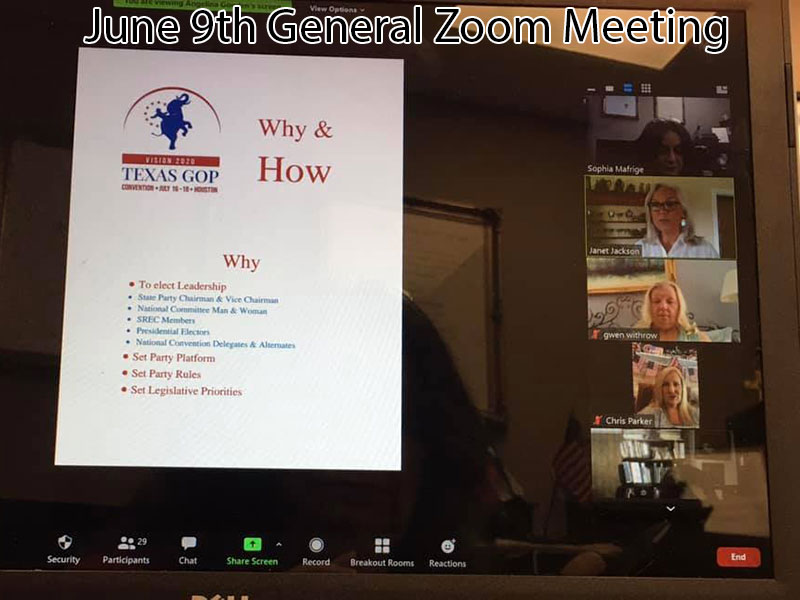 GHC Nuts and Bolts 2020: Club Presidents Who Were Honored

GHC Nuts and Bolts 2020: Planning Committee with TFRW President, Glynis Chester

GHC Nuts and Bolts 2020: Keynote speaker, Texas RNC Committeewoman Toni Ann Dashiell

GHC Nuts and Bolts 2020: Gift presentation to immediate Past President, Cindy Siegel, by Past VP of Programs Alice Melancon

GHC 2020 PowerUp 2020 Finale with the Crowd Singing God Bless America

GHC 2020 PowerUp 2020 Auction Constitutional Chair Donated by Rep. Jim Murphy

GHC 2020 PowerUp 2020 Keynote Speaker Catherine Engelbrecht

GHC 2020 PowerUp 2020 Patriot Award to Engelbrecht with Munisteri and Siegel

GHC 2020 PowerUp 2020 VIP Reception

GOTV Forum: Diamond and Silk

GHCFRW Board with Diamond & Silk

GOTV Forum: State Senator Paul Bettencourt and Political Commentator Jacquie Baly

GOTV Forum: Sold Out Crowd

GOTV Forum: Kathleen Osborne, Congressional District 2 Candidate Dan Crenshaw and James Osborne
Member Club Events
GHC Meeting Dates
General Meeting: 9:30am
January 12, 2021
March 16, 2021
May 18, 2021
September 21, 2021
November 9, 2021
Executive Meeting: 10:00am
February 16, 2021
April 20, 2021
August 17, 2021
October 19, 2021
Copyright © 2007 - 2021 by Greater Houston Council of Federated Republican Women. All Rights Reserved.
Custom Web Design, Website Maintenance and Web Hosting by: Texas Webmaster, LLC