Republican Events
State Convention
July 13th-18th
Houston, Texas
GHCFRW GOTV Rally
August 18, 2020
Mendenhall Community Center
National Convention
August 24-27, 2020 in Jacksonville, Florida.
Spotlight
Welcome to GHC's newest club - the Central Houston Republican Women's Club!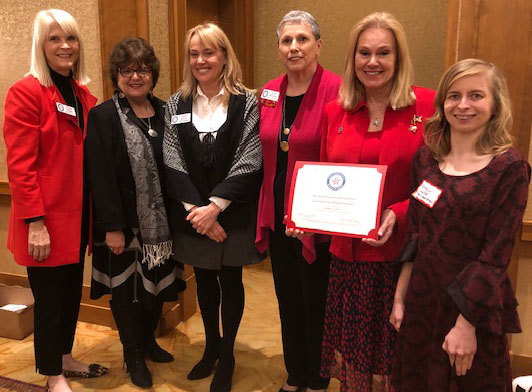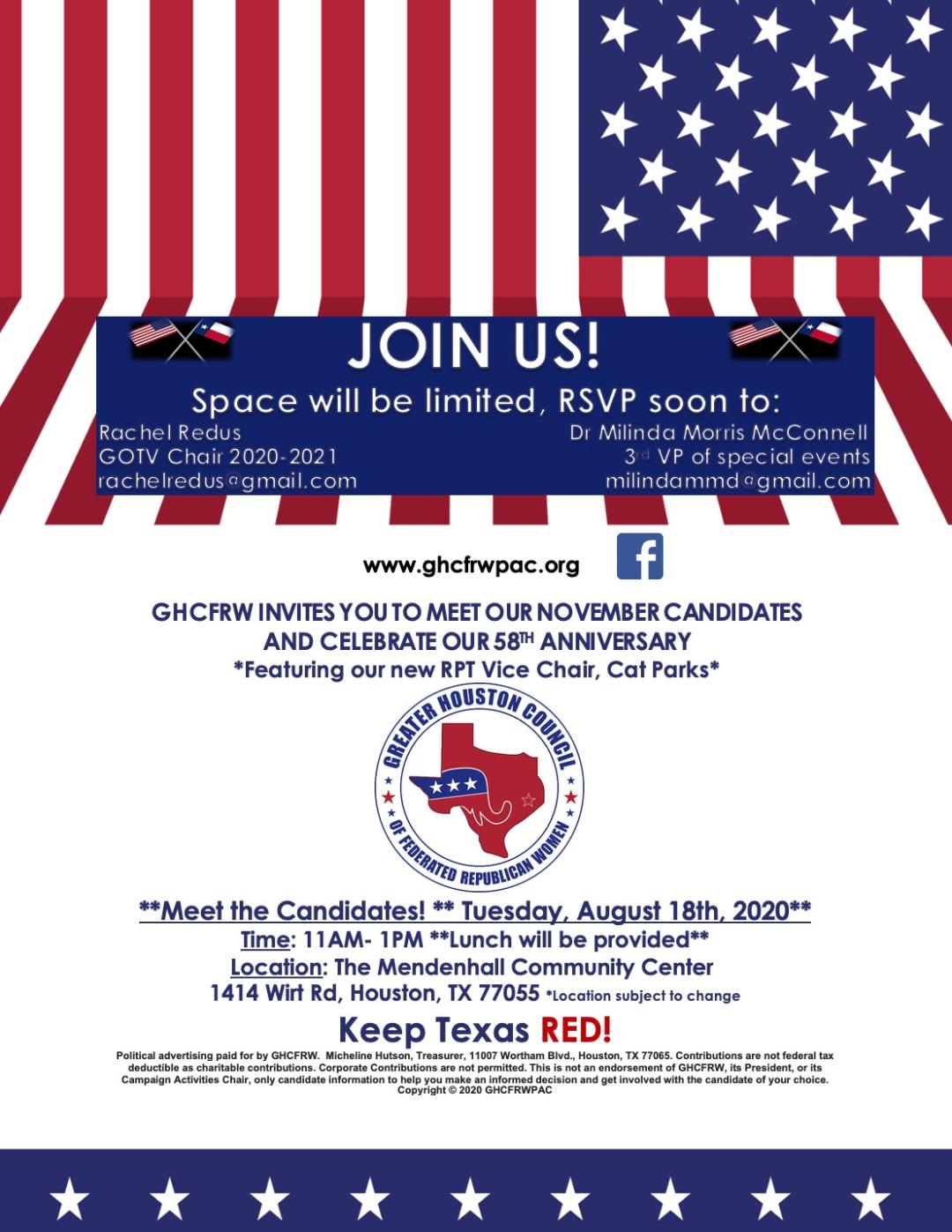 =======
To our GHC family,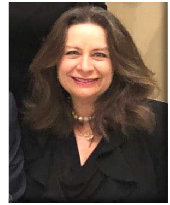 Hear ye, hear ye friends of GHC! We are less than 100 days away from Election Day! It's hard to believe how quickly the year has flown by, and how soon we will be facing the most important election of our generation.
The past couple of months since our May 2020 Newsletter have been eventful. We conducted our first GHC General Zoom Meeting on June 9th, with an informative presentation by Bosque County Republican Chair, Janet Jackson. The RPT convention was held in a virtual format. Sadly, TFRW's Tribute to Women had to be cancelled, but we look forward to honoring our members at a future date. We have a new Chairman of the Republican Party of Texas, Ret. Lt. Col. Allen West, and, a new Vice-Chair, Cat Parks. Your clubs have been effectively soldiering through the health crisis to conduct virtual meetings and events, and phone banks. Thank you for all your efforts in a difficult time. You can't keep good Republican women down!
And, we have much to look forward to!
Our candidates meet-and-greet and celebration of GHC's 58th Anniversary is right around the corner on August 18th. Many of our multi-county and statewide candidates are planning to attend, so please encourage your members to support this effort to meet them, get their yard signs and push cards. Our new RPT Vice-Chair, Cat Parks, will be joining us too! It is currently scheduled to take place at the Mendenhall Center, but we are working on alternate locations in case that venue cannot accommodate us, so stay tuned! Space will be limited per the facility's restrictions and lunch will be provided, so please RSVP to our GOTV Chair, Rachel Redus, rachelredus@gmail.com, or Event Co-Chair, Dr. Milinda Morris McConnell, milindammd@gmail.com. Our inaugural GHC Voters Guide will be debuted at the event. It is a virtual guide listing the Republican candidates in GHC's 13 counties. Please plan to share the GHC Voters Guide with your membership, family, friends and neighbors!
We have already started planning our Diamond Anniversary gala to celebrate GHC's 60th year in 2022! Our board member, Dana Khan, is chairing the event. The committee will start having meetings in the near future, and we hope you will volunteer to help us make it a great success!
Please remember to bring socks to our events for GHC's "Socks for the Homeless" project. We will continue collecting them to honor our late President, George H.W. Bush.
While our world and how we conduct our lives has changed, our resolve and steadfast love for this country remains the same. As Republican women, we are called to be courageous and stand up to defend the best country in the world. Lady Liberty needs us to survive, so we must unite to elect our candidates in November. I pray God will continue to bless all of you, the great State of Texas, and the United States of America!
Warm Regards-
Sophia Mafrige
GHCFRW President
Posted on July 28, 2020
=======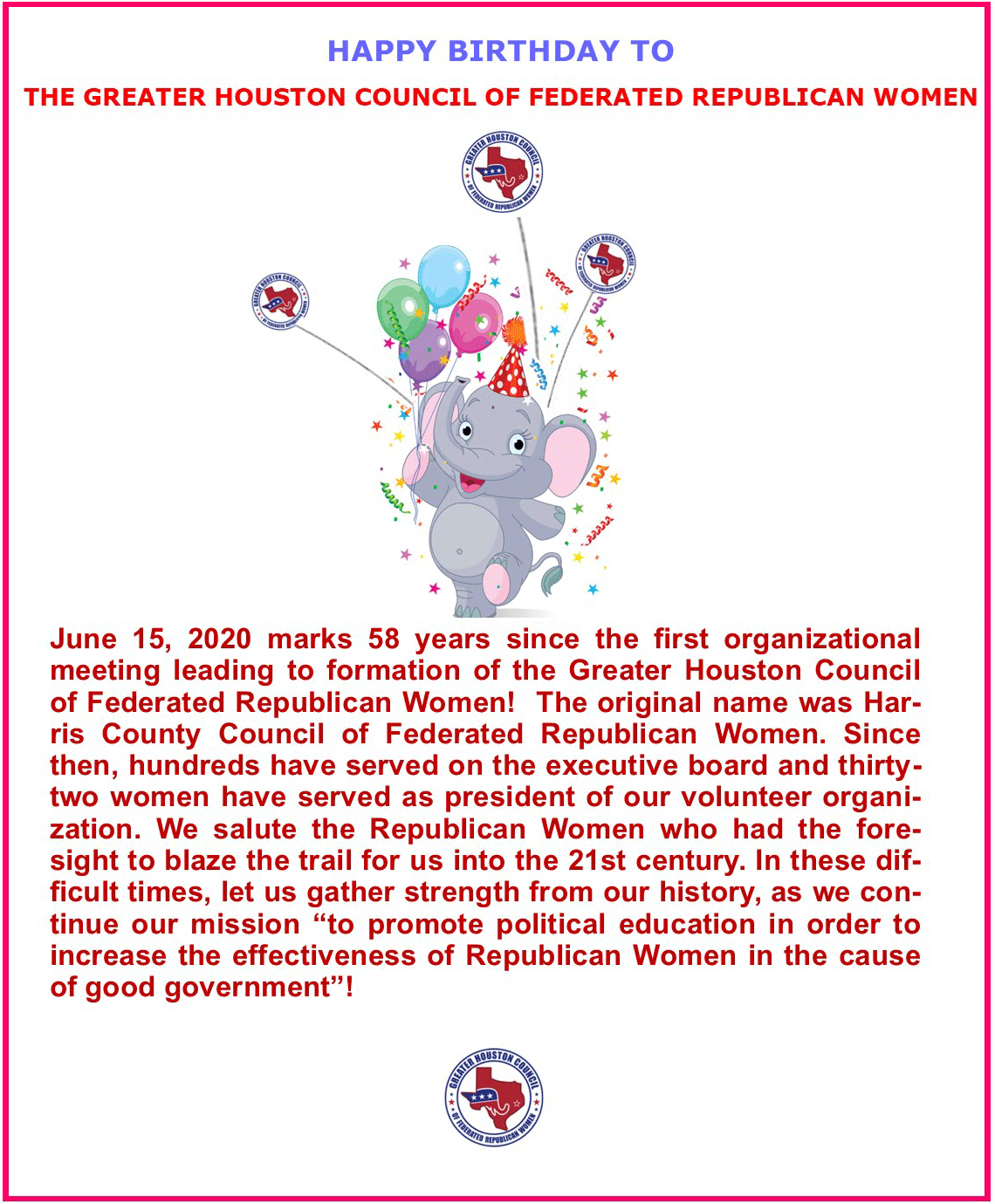 =======
The Greater Houston Council of Federated Republican Women does not condone racism by any manner, or by any person. We are a diverse, multi-county organization. It is up to members of the local county parties, and their executive committees, to take action if they deem necessary. Meanwhile, we will continue to work for our Republican causes and candidates.
Sophia Mafrige
GHCFRW President
Posted on June 5, 2020
=======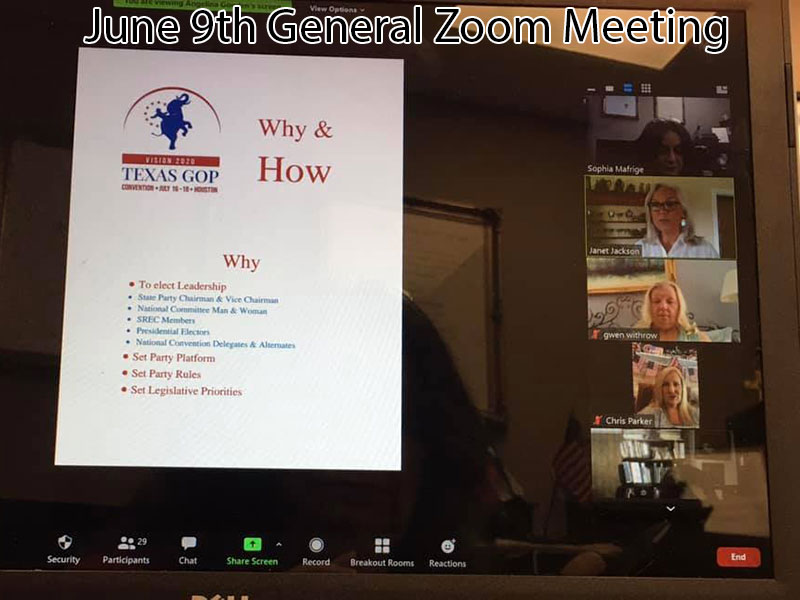 GHC Nuts and Bolts 2020: Club Presidents Who Were Honored

GHC Nuts and Bolts 2020: Planning Committee with TFRW President, Glynis Chester

GHC Nuts and Bolts 2020: Keynote speaker, Texas RNC Committeewoman Toni Ann Dashiell

GHC Nuts and Bolts 2020: Gift presentation to immediate Past President, Cindy Siegel, by Past VP of Programs Alice Melancon

GHC 2020 PowerUp 2020 Finale with the Crowd Singing God Bless America

GHC 2020 PowerUp 2020 Auction Constitutional Chair Donated by Rep. Jim Murphy

GHC 2020 PowerUp 2020 Keynote Speaker Catherine Engelbrecht

GHC 2020 PowerUp 2020 Patriot Award to Engelbrecht with Munisteri and Siegel

GHC 2020 PowerUp 2020 VIP Reception

GOTV Forum: Diamond and Silk

GHCFRW Board with Diamond & Silk

GOTV Forum: State Senator Paul Bettencourt and Political Commentator Jacquie Baly

GOTV Forum: Sold Out Crowd

GOTV Forum: Kathleen Osborne, Congressional District 2 Candidate Dan Crenshaw and James Osborne
GHC Meeting Dates
General Meeting: 9:30am
Feb. 11, 2020: Nuts-N-Bolts
March 17, 2020: Cancelled
May 5, 2020: Cancelled
June 9, 2020: Zoom 10am
September 15, 2020
November 17, 2020
Executive Meeting: 10:00am
January 21, 2020
April 21, 2020: by Zoom
May 5, 2020: by Zoom
June 16, 2020
August 18, 2020
October 13, 2020
Copyright © 2007 - 2020 by Greater Houston Council of Federated Republican Women. All Rights Reserved.
Custom Web Design, Website Maintenance and Web Hosting by: Texas Webmaster, LLC