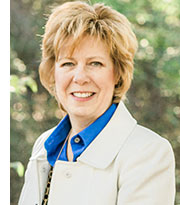 Dear Greater Houston Council FRW Clubs,
Election Day, the day that Republican Women fight for all year long is now almost here. We have everything to win but cannot take it for granted.
For those of you who attended the GOTV Grand Slam Rally, GHC hopes you had a great time. The Mendenhall Center was packed with candidates and Republican friends ready to support and fight for Texas and our nation. The plan has been communicated and orders given, and the troops are marching to Victory!
Thank you to our GOTV Rally Chair Dr. Milinda Morris for planning the program and creating the 2022 60th Anniversary Voter's Guide, yard signs and campaign buttons for all the attendees. Our judicial candidates really like the buttons! Thank you to VP Events Dana Khan and the GHC committee members and the GHC Board for running a great rally. Our speakers were RPT Chair Matt Rinaldi, RPT Vice Chair Dr. Dana Myers, Harris County Chairman Cindy Siegel and Fort Bend County Chairman Dr. Bobby Eberle. County judge candidates Trever Nehls from Fort Bend and Alexandra Mealer from Harris County created lots of energy in the crowd. It was wonderful to have so many RW club members as well. Thank you to all the candidates for attending and bringing their campaign materials to send home with our volunteers.
The Voter's Guide was given to every guest and multiple copies to the County Chairmen in attendance. More will be delivered to our affiliated county Party offices in the coming weeks. If your club wants more GHC rally buttons, yard signs and Voter's Guides, please let us know! Visit our website for photos of the rally and the 2022 Voter's Guide at www.ghcfrwpac.org.
The main emphasis in this election is on voter engagement and voter turnout with the goal of Republican victory. Please tell everyone you know to go vote and don't leave any space blank on the ballot. Our campaign buttons and yard signs handed out at the rally emphasized just that.
DON'T BE AN UNDER VOTER! VOTE FOR EVERY REPUBLICAN RACE ON THE BALLOT!

It's up to us to get the word out to elect all our Republican candidates. Don't leave a name blank on the ballot if you don't know a candidate, because that blank spot is a vote for the other side.
It is our time to WIN IT ALL! Republican Women in the greater Houston area have been fighting for 60 years. Don't give up because that's what the socialists want you to do.
Please join us at our next GHC General Meeting on Tuesday September 20th at the Mendenhall Center. Meet and greet with coffee and light snacks at 9:30 am and the program with our speaker at 10:00 am. Our speaker will be Joseph Vargas, Founder of Keep Texas Red and Vice President of the Juan Seguin Society. You don't want to miss this very informative meeting!
LET'S WIN IT ALL IN NOVEMBER!
Tina Gibson,
GHCFRW President
---
---
---
Diamond at the Diamond Anniversary at Minute Maid Park a Big Success
Click here for more photos.
Member Club Events
GHC Meeting Dates
General Meeting: 9:30am
January 18, 2022
March 15, 2022
May 10, 2022
September 20, 2022
November 15, 2022
Executive Meeting: 10:00am
January 4, 2022
February 15, 2022
April 19, 2022
August 16, 2022
October 18, 2022
Copyright © 2007 - 2022 by Greater Houston Council of Federated Republican Women. All Rights Reserved.
Custom Web Design, Website Maintenance and Web Hosting by: Texas Webmaster, LLC