Republican Events
GHC "Original" Nuts 'N Bolts Workshop
March 28, 2023
GHC General Meeting
March 28, 2023
Local School Board and Municipal Elections
May 6, 2023
NFRW Convention
Oklahoma City, OK
September 28-30, 2023
TFRW Convention
Irving Convention Center
October 11-14, 2023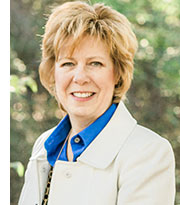 Dear Greater Houston Council FRW Clubs,
Happy New Year from the Greater Houston Council Board!
Your clubs are so appreciated for all the work and time you devoted to our candidates in 2022. We are living in unprecedented times. But it's now time to look forward to the trials ahead and be prepared. It's a teaching year for TFRW clubs along with being the watchdogs to our legislators as they begin their legislative session.
Please be sure to come to our January 17th meeting. Our speakers will be TFRW VP Legislation Robbi Hull and a panel discussion with State Board of Education Members from the greater Houston area.
I hope you have turned in your political activities hours to TFRW. Please send GHC your club's total hours to GHC Campaign Activities Chair Gayla Baker for a contest for the most GHC club hours accumulated in 2022. We would love to brag about you as we award your club with a gift at our January general meeting!
Put on your club calendars the TFRW Legislative Day in Austin February 3. Stay for the TFRW Board meetings Feb 2&4. Registration information in the January 2023 newsletter.
SAVE THE DATE! GHC Original Nuts 'N Bolts Workshop is March 28th!!
Only $20 for great information, great breakout sessions, officer training and a wonderful lunch! The registration form is in the January 2023 newsletter and on the GHC Website.
The GHC Board is honored to work with you again this year.
Tina Gibson,
GHCFRW President
---
"Original" Nuts 'N Bolts Registration Form
Greater Houston Council of Federated Republican Women will be holding their "Original" Nuts 'N Bolts training workshop and recognition of Club Presidents on Tuesday, March 28, 2023 at the Trini Mendenhall Community Center at 1414 Wirt Road, Houston TX 77055. Check in begins at 8:30 am and the program will begin at 9:30 am. Coffee, Snacks and Lunch are included.
Deadline for Registration: March 24, 2023.
---
---
Diamond at the Diamond Anniversary at Minute Maid Park a Big Success
Click here for more photos.
Member Club Events
GHC Meeting Dates
General Meeting: 9:30am
January 17, 2023
March 28, 2023
May 16, 2023
September 19, 2023
November 14, 2023
Executive Meeting: 10:00am
February 21, 2023
April 18, 2023
August 15, 2023
October 17, 2023
Copyright © 2007 - 2022 by Greater Houston Council of Federated Republican Women. All Rights Reserved.
Custom Web Design, Website Maintenance and Web Hosting by: Texas Webmaster, LLC