Republican Events
Merry Christmas
December 25, 2018
Happy 2019 New Year
January 1, 2019
Spotlight
Congrats to Steve Munisteri -the first recipient of Greater Houston Council'ls Patriot Award for his exceptional service to the Republican Party as the Former Chairman of the Texas GOP.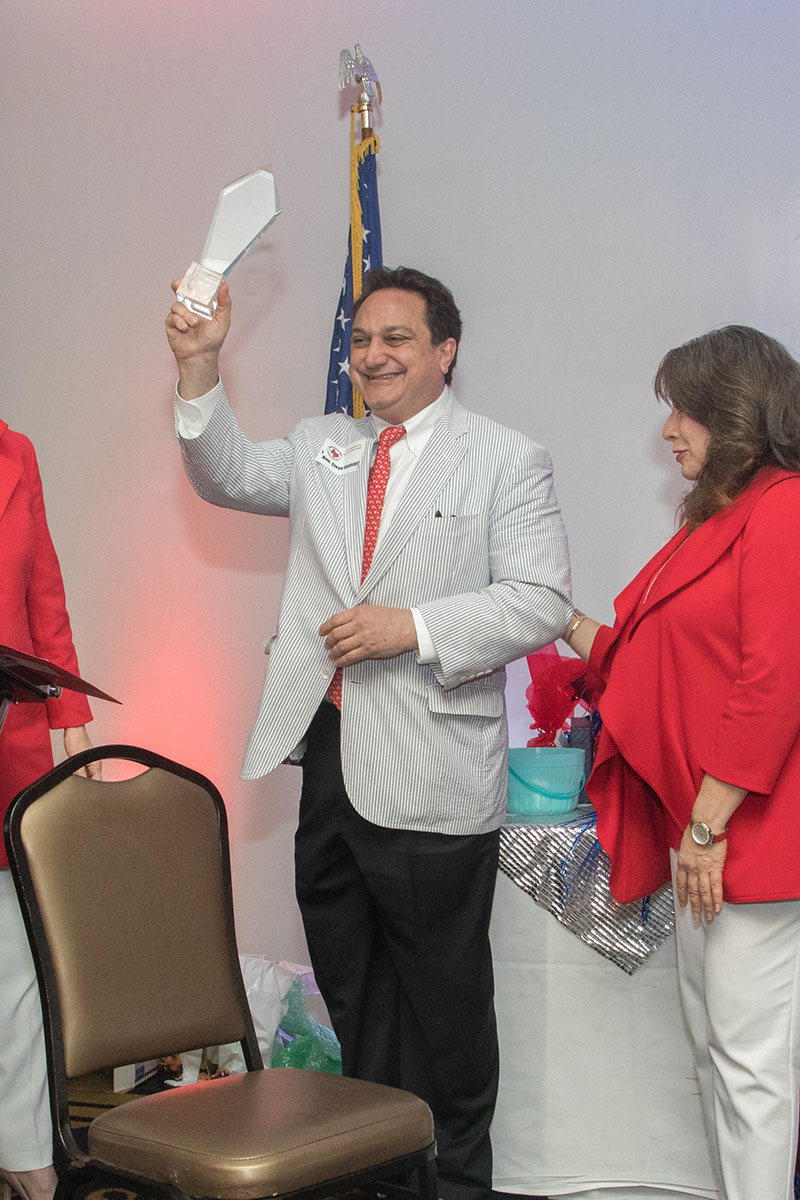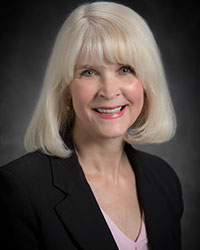 PRESIDENT'S MESSAGE
Do you feel "Energized and Unified" after GHC's GOTV Forum a week ago? Diamond & Silk were electrical! They started our event off with a high degree of energy and humor! (Who says that Republicans don't have a sense of humor?) All of the speakers that followed just kept raising the bar by informing, inspiring and motivating all of us. A huge thank you to our speakers: Senator Paul Bettencourt, Jacquie Baly, Dan Crenshaw, James Rains, Kathleen Osborne, and Former Chairman of the Texas GOP, Steve Munisteri! Another big thank you to our sponsors! Lastly, thank you to all of you who joined the sold-out crowd! GHC hopes that you left energized and unified!
What resonated with me about all of our speakers is their shared passion – not just a passion to win an election but their passion for our country and the values on which our founding fathers (and mothers) built our government. It is a passion for and belief in the founding principles of our country and what the Republican Party's philosophy is based upon.
---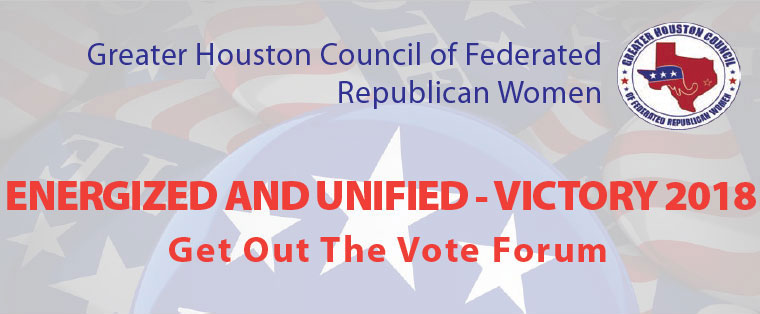 For your VIP photos and other photos of the event,
go to the following link: https://mflahertyphoto.shootproof.com/91118
A Big Thank You to The Following Sponsors
Abe Lincoln Sponsors
– Hon. John Culberson – U.S. Congressman, Congressional District 7
– Hon. Paul Bettencourt –State Senator, Texas Senate District 7
– Hon. Steve Radack – Harris County Precinct 3 Commissioner
– Downtown Houston Pachyderm Club
– Kathaleen Wall – Srec Committeewoman Sd 17
– Hon. Cindy And Bob Siegel
Member Club Sponsors
– Golden Triange Republican Women
– Heritage Republican Women
– Magic Circle Republican Women
– Montgomery County Republican Women
– Republican Women of Yoakum
– Spindletop Republican Women
– Tomball Republican Women
– Village Republican Women
Ronald Reagan Sponsors
– Micheline Hutson
– Hon. Erin Lunceford
– Sophia Mafrige: Judicial Candidate For Harris County Civil Court At Law #4
– Hon. Loyd Wright: Judge, Harris County Probate Court At Law #1
– Hon. Paula Goodhart: Judge, Harris County Criminal Court At Law #1
– Dr. Milinda Morris
– Hon. James Lombardino: Judge, 308th District Court
In-Kind Sponsors
– Houston Young Republicans Harris County Republican Party
– Simply Beautiful Flowers And Events In Memorial
– Neumann and Company
GOTV Forum: Diamond and Silk

GHCFRW Board with Diamond & Silk

GOTV Forum: State Senator Paul Bettencourt and Political Commentator Jacquie Baly

GOTV Forum: Sold Out Crowd

GOTV Forum: Kathleen Osborne, Congressional District 2 Candidate Dan Crenshaw and James Osborne
Member Club Events
GHC Meeting Dates
General Meeting: 9:30am
March 20, 2018
May 1, 2018
September 18, 2018
November 20, 2018
Executive Meeting: 10:00am
January 16, 2018
April 17, 2018
June 19, 2018
August 21, 2018
October 16, 2018
Copyright © 2007 - 2018 by Greater Houston Council of Federated Republican Women. All Rights Reserved.
Custom Web Design, Website Maintenance and Web Hosting by: Texas Webmaster, LLC