Republican Events
Next GHC General Meeting
January 17, 2023
TFRW Legislative Day and Board Meeting, AT&T Hotel and Conference Center, Austin
February 2 – 4, 2023
GHC "Original" Nuts 'N Bolts Workshop
March 28, 2023
Local School Board and Municipal Elections
May 6, 2023
NFRW Convention
Oklahoma City, OK
September 28-30, 2023
TFRW Convention
Irving Convention Center
October 11-14, 2023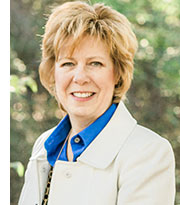 Dear Greater Houston Council FRW Clubs,
I'm writing this letter before election day not knowing what the outcome will be. I wish I could see into the future and know now that all our efforts to get our Republicans elected have paid off. I believe we will be celebrating as we will win it all. Our Republican Women's clubs continue to make a difference around the greater Houston area. Thank you for your tireless efforts. Greater Houston Council is honored to work with you!
There is still time to sign up to volunteer at the polls, make phone calls and block walk. We won't stop until the last hour of election day. Send GHC your club photos volunteering at the polls!
Our last Greater Houston Council meeting of the year is November 15th at the Mendenhall Center. We will have our favorite Republican Woman, The Honorable Jacquie Baly as our speaker. She helped kick off the GHC 60th Anniversary celebration as our Mistress of Ceremonies at Minute Maid Park last April. Jacquie is the President of BalyProjects and has been a leader in the State's business and policy communities for decades. She will join us again with an Election Day review and how the Texas Legislative Session will be impacted next year.
Bring your Gift Card and Christmas Stocking Donations to the GHC Meeting!
GHC will again be collecting gift cards and additional Christmas stocking donations for the children of our Camp Hope and Camp Shield Veterans. They are requesting 77 stockings and any gift cards that can be used towards children's gifts. Please bring them to the meeting. The families of our Veterans bear the burden of suffering that our Veterans deal with every day. Let's give their children a very thoughtful gift to celebrate the joy of families this Christmas. David Maulsby of Camp Hope and Maggie Peterson from Camp Shield will be there to meet you.
Thank you again for your tireless work in getting our Republicans elected. Keep Up the Fight, Ladies!
See you on November 15th to celebrate!
Tina Gibson,
GHCFRW President
---
---
---
Diamond at the Diamond Anniversary at Minute Maid Park a Big Success
Click here for more photos.
Member Club Events
GHC Meeting Dates
General Meeting: 9:30am
January 17, 2023
March 28, 2023
May 16, 2023
September 19, 2023
November 14, 2023
Executive Meeting: 10:00am
February 21, 2023
April 18, 2023
August 15, 2023
October 17, 2023
Copyright © 2007 - 2022 by Greater Houston Council of Federated Republican Women. All Rights Reserved.
Custom Web Design, Website Maintenance and Web Hosting by: Texas Webmaster, LLC