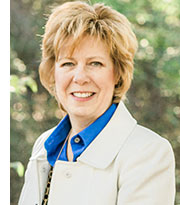 Dear Greater Houston Council Clubs,
What has your club committed to doing to turn our counties and cities red this year? As we move through the Primary Election, now is a great time for your clubs to schedule Victory 2022 activities.
If you need help with ideas, activities, or events, here are some activities from the Greater Houston Council that offer support, training, and camaraderie for your clubs this year.
Sign up your club officers and members for the Nuts 'N Bolts Workshop on March 15th. Your new officers will have essential leadership tools after they complete this workshop. There is still time to register for Nuts 'N Bolts, but please hurry. Remember that we will acknowledge your presidents that day. Go to our website and register by credit card. Bring your club members! Let's pack the room!
There is still time to reserve a club table or buy individual tickets to the 60th Diamond Anniversary at the Diamond at Minute Maid Park on April 1st. Political Analyst Jacquie Baly Craig will be our Mistress of Ceremonies. Senior Advisor to the Governor Steve Munisteri will introduce our speaker. Our speaker is former Senior Counselor to President Trump Kellyanne Conway. Our RPT State Vice Chairwoman Cat Parks will also be part of the program. The third presentation of the GHC Patriot Award will be announced, so you won't want to miss who the honored recipient will be! A live auction led by Senator Paul Bettencourt and book signing for VIPS are also part of the day's events.
GHC will host summer Club President's luncheons again. Watch for your invitation!
Mark your calendars for the GHC GOTV Rally to support our candidates at Mendenhall Center on August 23. Lunch will be provided.
GHC is making plans to work with the TFRW/ RPT Day of Action GOTV for block walking events. GHC clubs will host rally events in GHC counties.
Our very informative newsletters are full of information from our local clubs and TFRW. Please share the newsletters with your club members. GHC is here to work for your clubs, train your members, advertise your club events and push your club forward in your county. We want the greater Houston area to know we are a powerful force in our communities. Be sure to turn in your club membership dues to GHC for 2022 enabling club presidents to be honored at Nuts 'N Bolts and included in the 2022 Presidents Handbook/directory. We want you to be a part of our growing and influential RW base in the Greater Houston Area. Be sure to collect campaign hours from your club members. You will be surprised at how active your clubs are when you see those hours!
Our Council Board will be traveling to your clubs to introduce ourselves this year. Please allow us some time to speak at your meetings. We want to hear from you too!
Please call me any time at 713-412-1620 or email me at ghcprez2223@gmail.com. Let's celebrate our 60 years of Republican Women influence by continuing to be the great leaders and influencers that we are! Thank you for working so hard. Let's keep the momentum going for the next sixty years!
Tina Gibson, GHCFRW President
---
---
Diamond at the Diamond Anniversary at Minute Maid Park a Big Success
Click here for more photos.
Member Club Events
GHC Meeting Dates
General Meeting: 9:30am
January 18, 2022
March 15, 2022
May 10, 2022
September 20, 2022
November 15, 2022
Executive Meeting: 10:00am
January 4, 2022
February 15, 2022
April 19, 2022
August 16, 2022
October 18, 2022
Copyright © 2007 - 2022 by Greater Houston Council of Federated Republican Women. All Rights Reserved.
Custom Web Design, Website Maintenance and Web Hosting by: Texas Webmaster, LLC