Republican Events
General Meeting
January 12, 2021
Trini Mendenhall Center
1414 Wirt Rd.
Houston, TX 77055
Executive Meeting
February 16, 2021
Trini Mendenhall Center
1414 Wirt Rd.
Houston, TX 77055
Spotlight
Welcome to GHC's newest club - the Central Houston Republican Women's Club!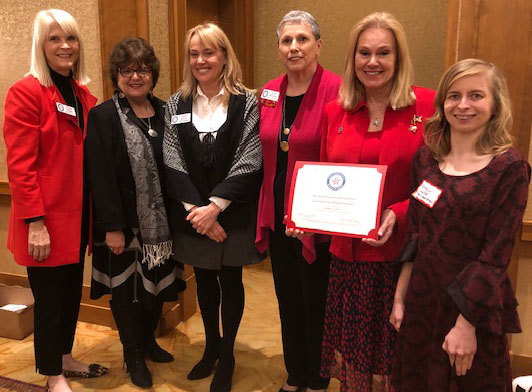 Dear GHC family,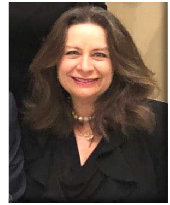 Welcome 2021! WITH EVERY END, COMES A NEW BEGINNING.,!)
I know we are all glad to welcome the new year after a tumultuous 2020. But despite its challenges, your Clubs and GHC persevered. We continued meeting (even by Zoom when needed), we continued efforts to get out the vote and worked hard to elect our Republican candidates. As I write this, many Republican women are in Georgia helping to secure the runoff. Thank you for your continued service and ability to adapt in a difficult year.
Please plan to join us for the first general meeting of 2021 on January 12th when we will hear from some of our county party chairmen on their plans for the future. Also, please save-the-date for Nuts and Bolts on March 16th. We will honor your Club Presidents at that meeting. Details will be announced soon.
There are a few changes on the GHC Board for 2021 to share with yall. Edie Holland will be Corresponding Secretary, Mary Sage will be Recording Secretary, Alice Melancon will be TFRW Liaison, Dana Khan will be Hospitality Chair, Pearl Maggio will be Club Liaison for all member clubs, Deb Cupples will be Parliamentarian, and, Jennifer Knesek will be Historian and Social Media Chair. Congrats to these new officers who will be sworn in at our January meeting. Thank you to Cindy Wingo, Hon. Toni Lawrence, Hon. Theresa Kosmoski and Hon. Angelina Gooden for their service on the board in 2020.
We also want to congratulate our 2020 GHC Board member, Hon. Angelina Gooden, for her appointment as Associate Judge of the 257th Family District Court in Harris County. We wish her the best on her return to the bench in this capacity!
I look forward to working with all of you in 2021 to continue spreading our conservative message and working to elect our Republican candidates in the future!
Warm Regards,
Sophia Mafrige
GHCFRW President
2020-2021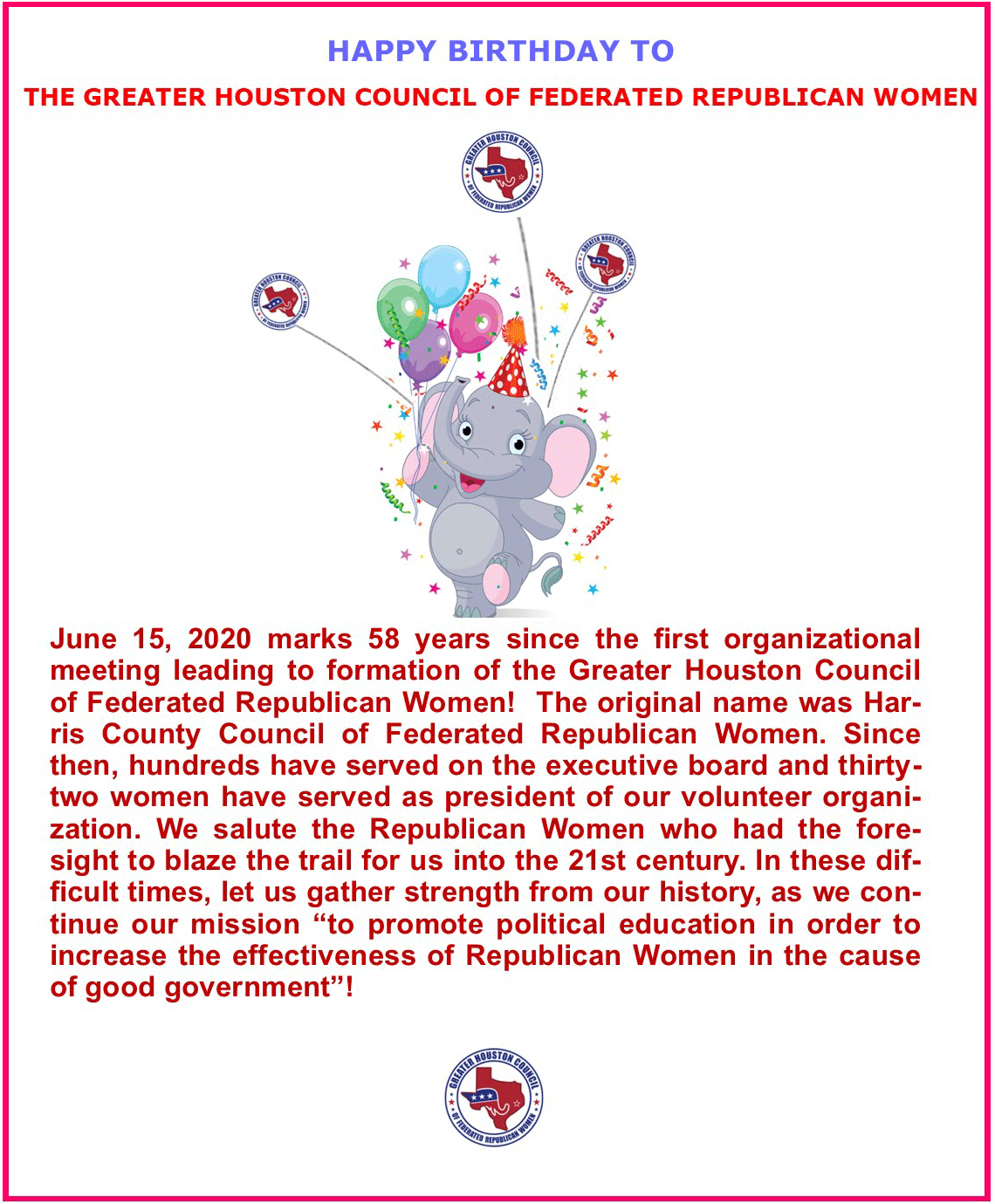 =======
The Greater Houston Council of Federated Republican Women does not condone racism by any manner, or by any person. We are a diverse, multi-county organization. It is up to members of the local county parties, and their executive committees, to take action if they deem necessary. Meanwhile, we will continue to work for our Republican causes and candidates.
Sophia Mafrige
GHCFRW President
Posted on June 5, 2020
=======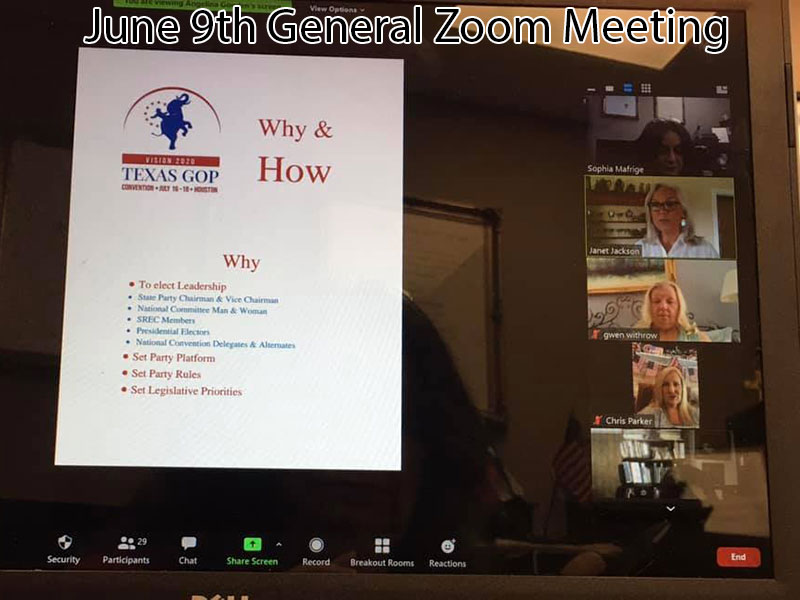 GHC Nuts and Bolts 2020: Club Presidents Who Were Honored

GHC Nuts and Bolts 2020: Planning Committee with TFRW President, Glynis Chester

GHC Nuts and Bolts 2020: Keynote speaker, Texas RNC Committeewoman Toni Ann Dashiell

GHC Nuts and Bolts 2020: Gift presentation to immediate Past President, Cindy Siegel, by Past VP of Programs Alice Melancon

GHC 2020 PowerUp 2020 Finale with the Crowd Singing God Bless America

GHC 2020 PowerUp 2020 Auction Constitutional Chair Donated by Rep. Jim Murphy

GHC 2020 PowerUp 2020 Keynote Speaker Catherine Engelbrecht

GHC 2020 PowerUp 2020 Patriot Award to Engelbrecht with Munisteri and Siegel

GHC 2020 PowerUp 2020 VIP Reception

GOTV Forum: Diamond and Silk

GHCFRW Board with Diamond & Silk

GOTV Forum: State Senator Paul Bettencourt and Political Commentator Jacquie Baly

GOTV Forum: Sold Out Crowd

GOTV Forum: Kathleen Osborne, Congressional District 2 Candidate Dan Crenshaw and James Osborne
Member Club Events
GHC Meeting Dates
General Meeting: 9:30am
January 12, 2021
March 16, 2021
May 18, 2021
September 21, 2021
November 9, 2021
Executive Meeting: 10:00am
February 16, 2021
April 20, 2021
August 17, 2021
October 19, 2021
Copyright © 2007 - 2020 by Greater Houston Council of Federated Republican Women. All Rights Reserved.
Custom Web Design, Website Maintenance and Web Hosting by: Texas Webmaster, LLC