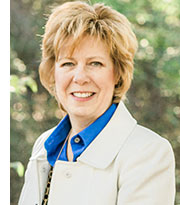 What a wonderful campaign kickoff celebration of the 103rd anniversary of the 19th Amendment we had at the Junior League of Houston. Thank you to our VP Special Events Dana Kahn and her committee for putting on a wonderful event!
GHC honored our trailblazing Republican Women from the past and the present. Our keynote speaker, State Senator Joan Huffman spoke on the issues at the State House and legislation passed benefitting women and children. She was grateful for our Republican Women's support and efforts to make good legislation passed into law. She also spoke on the women's suffrage movement in Texas and the trailblazing women leaders in Texas politics since the 1920's. We also honored our 40 Under 40 leaders who are GHC members and GHC Past Presidents.
It's always an honor to support our Republican women doing the groundwork to elect Republicans. Thank you to those who attended. If your club was part of the celebration, please send us your photos.
GHC General Meeting September 19th!
Don't forget the Greater Houston Council meeting which is September 19th at the Mendenhall Community Center in Houston. Club delegates, club members, Republican guests and candidates check in at 9:30 and the meeting and program is at 10:00 am.
Tomball RW and Bay Area RW will be our breakfast hostesses. Thank you, ladies!
Please make sure your club delegates and members attend!
The officer slate will be announced in the GHC newsletter at least 2 weeks prior to the November 14th GHC general meeting. Delegates will be voting on the slate at that meeting.
See you soon!
Tina Gibson,
GHCFRW President
---
Hats Off to Republican Women Luncheon 2023
Click here for more photos.
---
Original Nuts 'N Bolts Workshop 2023
Click here for more photos.
Member Club Events
GHC Meeting Dates
General Meeting: 9:30am
January 17, 2023
March 28, 2023
May 16, 2023
September 19, 2023
November 14, 2023
Executive Meeting: 10:00am
February 21, 2023
April 18, 2023
August 15, 2023
October 17, 2023
Copyright © 2007 - 2023 by Greater Houston Council of Federated Republican Women. All Rights Reserved.
Custom Web Design, Website Maintenance and Web Hosting by: Texas Webmaster, LLC