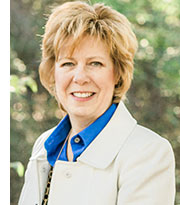 Wow! What a tremendous turnout we had at the annual Greater Houston Council "Original" Nuts 'N Bolts Workshop in March. Thank you to all the clubs that attended and thank you to our workshop speakers from TFRW, President Kit Whitehill, Political Activities VP Corrine Miklosh, Public Relations Julie Faubel, Communications team member Melody Briggs, Deputy President Marilyn Davis, and our local club leaders Pat Morlon Kingwood Area RW, Betsy Kindred GHC Protocol and West Pearland RW member, Micheline Hutson GHC Treasurer and Cy-Fair RW member, Carrie Bulter Lake Conroe Area RW, and Barbara Eddleman Montgomery County RW. All the workshop flyers and Power Point presentations are on our website at www.ghcfrwpac.org. Club Presidents can access them in the portal to submit to your clubs.
We had a record number of club representation and club Presidents honored at Nuts 'N Bolts. GHC hopes you were able to get more information to help your clubs run smoothly. If you are a club President and were not able to join us, you will be receiving your 2023 President's Handbook in the mail. Hopefully your club representative who attended gave you the gift bags with flags and other items to help you run your meetings. Clubs can now find photos on the GHC website.
Many council club members have expressed interest in GHC going on the road to present mini workshops around our counties. If you are interested in helping host a workshop for the clubs in your area, please contact us. We would be happy to plan a date this summer. GHC Board members would love to speak at your club meetings.
This summer the Council will be making plans for the GHC anniversary and celebration of the 19th Amendment on August 30th, fundraising events, and programs. We will also be seeking people who would like to be considered for a GHC Board position for 2024. If you would like to be on our board, please contact us. We would love to have you join us in 2024.
The next Greater Houston Council general meeting is May 16th at the Mendenhall Center at 1414 Wirt Road in Houston. Delegates and guests check in at 9:30 am. The business meeting and program begin at 10:00 am. Lite bites and coffee are provided. We are proud to announce that our next speaker will be Russell Molina, Chairman of the Bicentennial Anniversary Commemoration of the Texas Rangers from 1823-2023. There will be many celebrations coming up to the 200th Anniversary of Texas as a Republic and this commission is just the start. Wear your Texas bling and help us start the celebration of our great state!
May is a month of many celebrations, including Mother's Day, graduations and Memorial Day. Bring your mothers, daughters and club members with you to the May meeting to celebrate. Please announce what your clubs are planning. Networking with our sister clubs is what we do!
At our 60th Anniversary fundraiser GHC sold copies of Kellyanne Conway's new book. There are a few left to purchase at the meeting.
Spring has been wonderful with the great weather we are having. For those of you participating in May local elections, thank you for supporting your candidates! Republican women never stop, even in local races.
Club Presidents, be watching for your invitation to attend one of our President's luncheons this July. We hope you will be able to join the GHC Board for great discussions and idea sharing.
I look forward to seeing you soon!
Tina Gibson,
GHCFRW President
---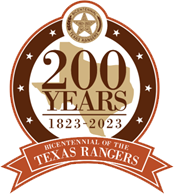 This year 2023 marks two hundred years since The Texas Rangers were established in 1823, even before Texas was officially established itself. Russell Molina is the Chairman of the Bicentennial celebration committee and will join us to share some history of this important and unique law enforcement unit, as well as the plans and goals for the year-long celebration. Four main goals of the Bicentennial Celebration are:
Commemorate the 200 years of service the Texas Rangers have given the citizens and the State of Texas – a series of events are being held statewide
Educate the Public – learn who the modern Rangers are, what they do, and why they are important
Recruitment Opportunity for the Texas Department of Public Safety – Did you know that in order to become a Texas Ranger you must first be a DPS Tropper?
Raise Funds – Goal of $10 million. The money raised will fund five important categories

The DPS Memorial – a tribute to fallen Rangers and DPS Troopers
A mobile Texas Rangers museum with approximately 1,200 sf of exhibition space
The Scholarship Fund for children of active Rangers
The Ranger Relief Fund for active and retired Rangers
The costs related to the 2023 celebration events

May 16, 2023 Greater Houston Council General Meeting Speaker
Russell S. Molina
Chairman, Bicentennial of the Texas Rangers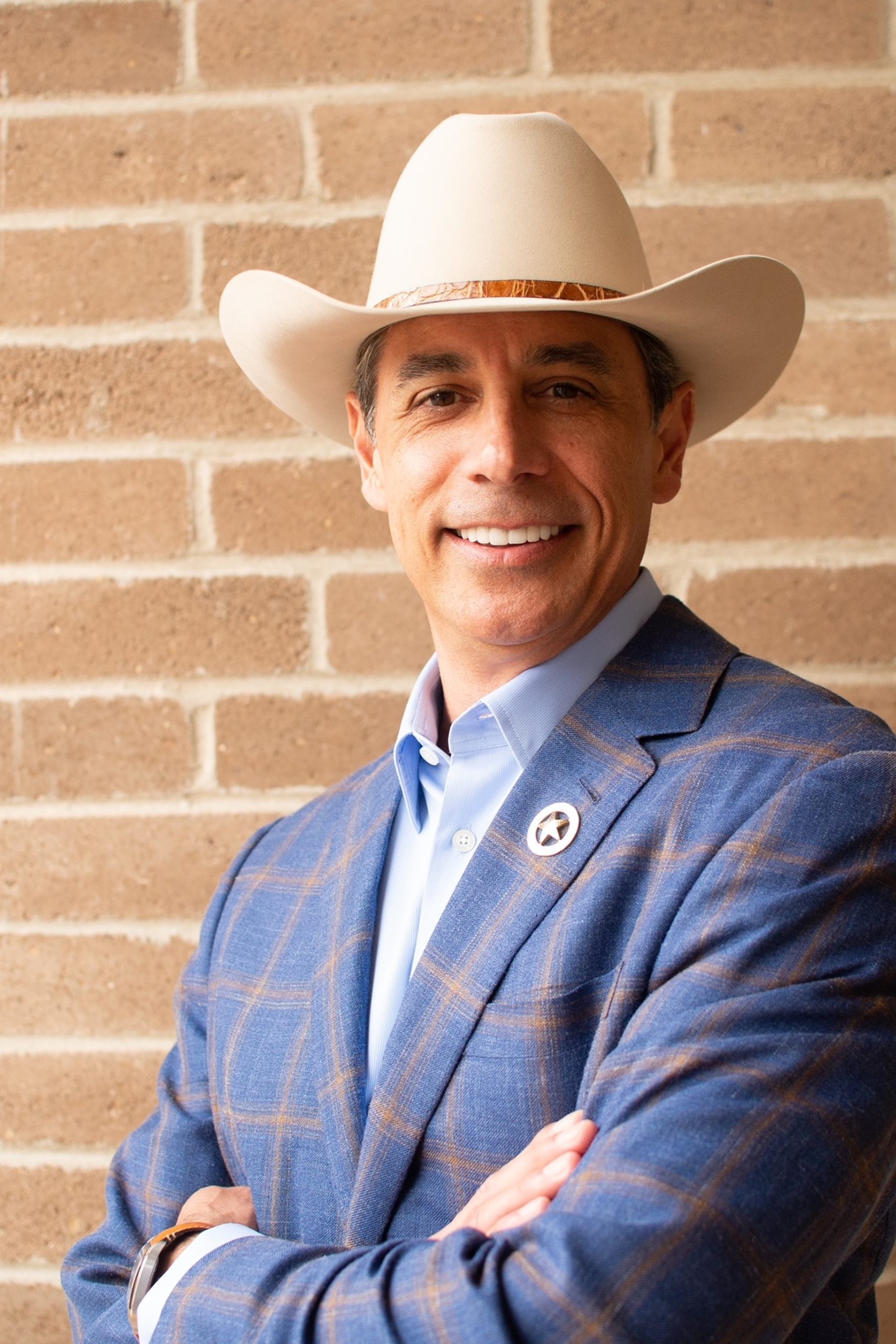 ---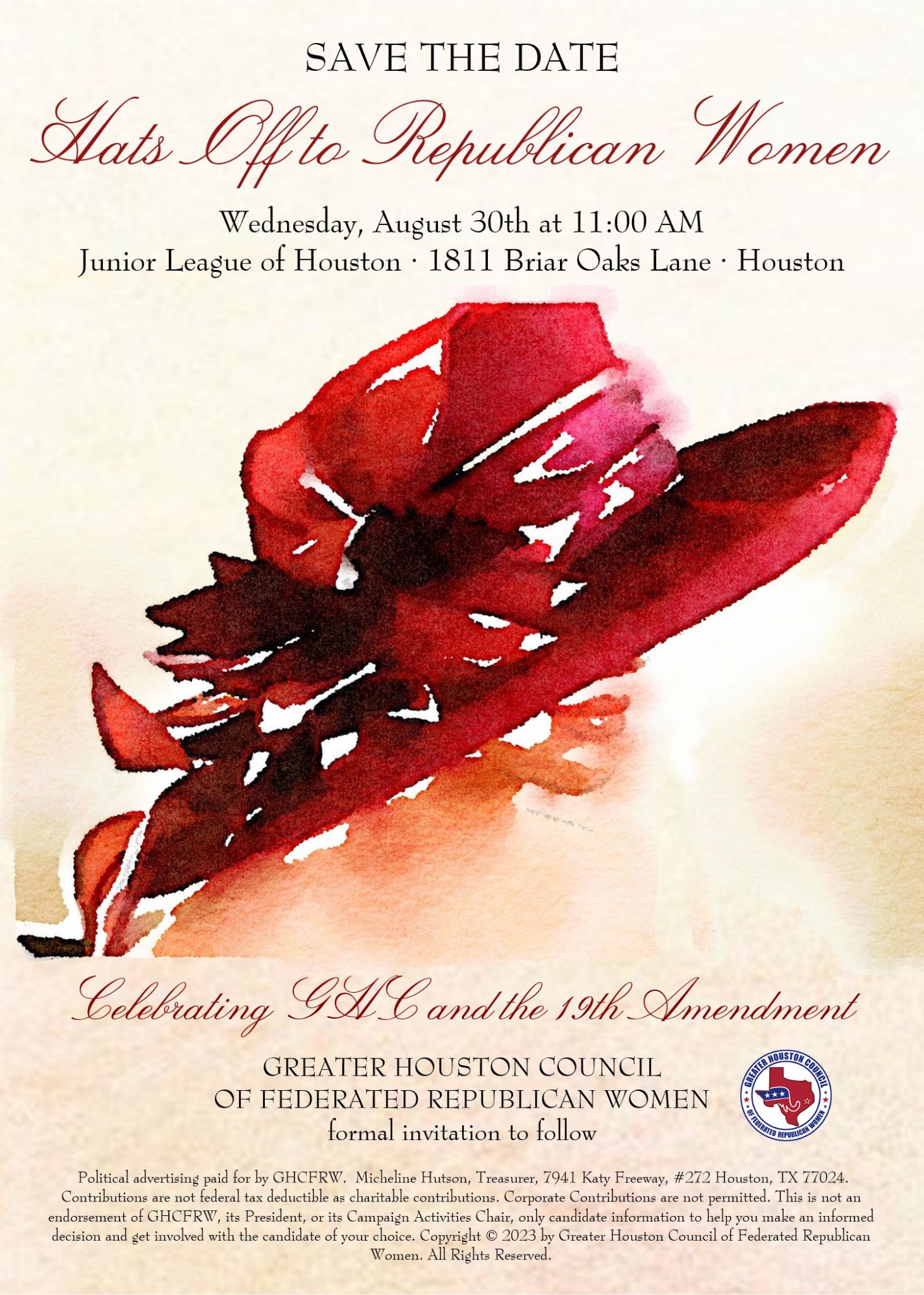 ---
---
Original Nuts 'N Bolts Workshop 2023
Click here for more photos.
Member Club Events
GHC Meeting Dates
General Meeting: 9:30am
January 17, 2023
March 28, 2023
May 16, 2023
September 19, 2023
November 14, 2023
Executive Meeting: 10:00am
February 21, 2023
April 18, 2023
August 15, 2023
October 17, 2023
Copyright © 2007 - 2022 by Greater Houston Council of Federated Republican Women. All Rights Reserved.
Custom Web Design, Website Maintenance and Web Hosting by: Texas Webmaster, LLC