Republican Events
State Convention
July 13th-18th
Houston, Texas
GHCFRW GOTV Rally
August 18, 2020
Mendenhall Community Center
National Convention
August 24-27, 2020 in Jacksonville, Florida.
Spotlight
Welcome to GHC's newest club - the Central Houston Republican Women's Club!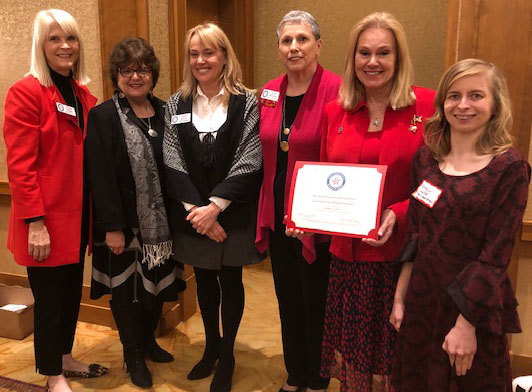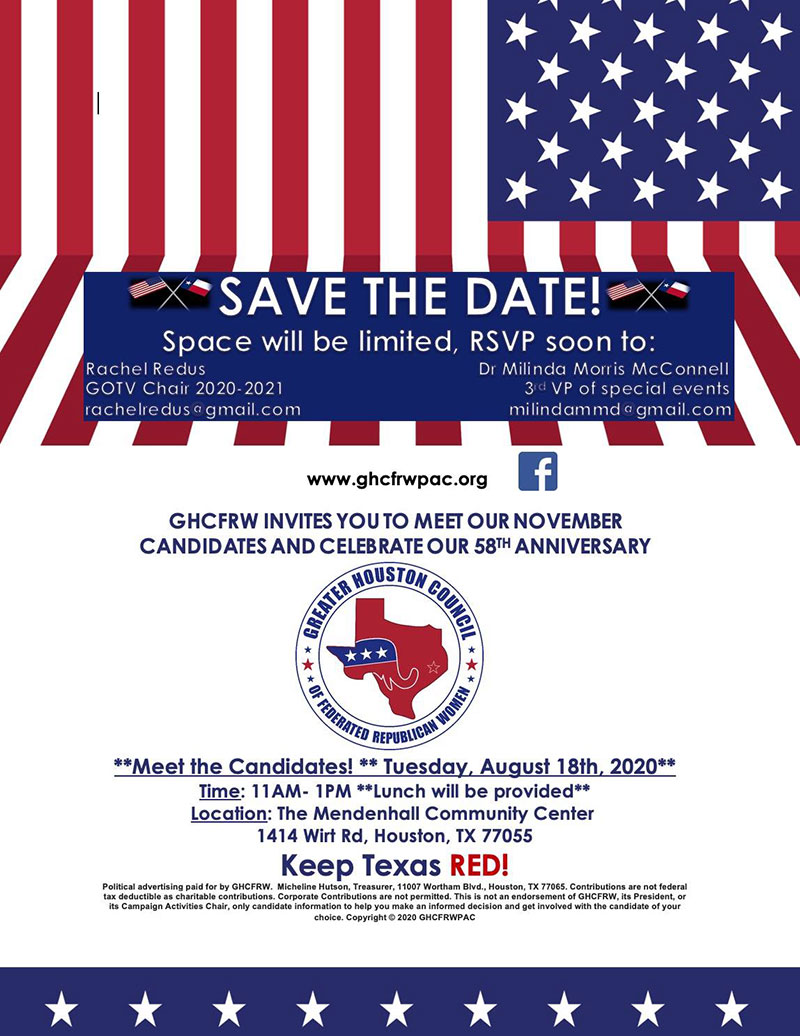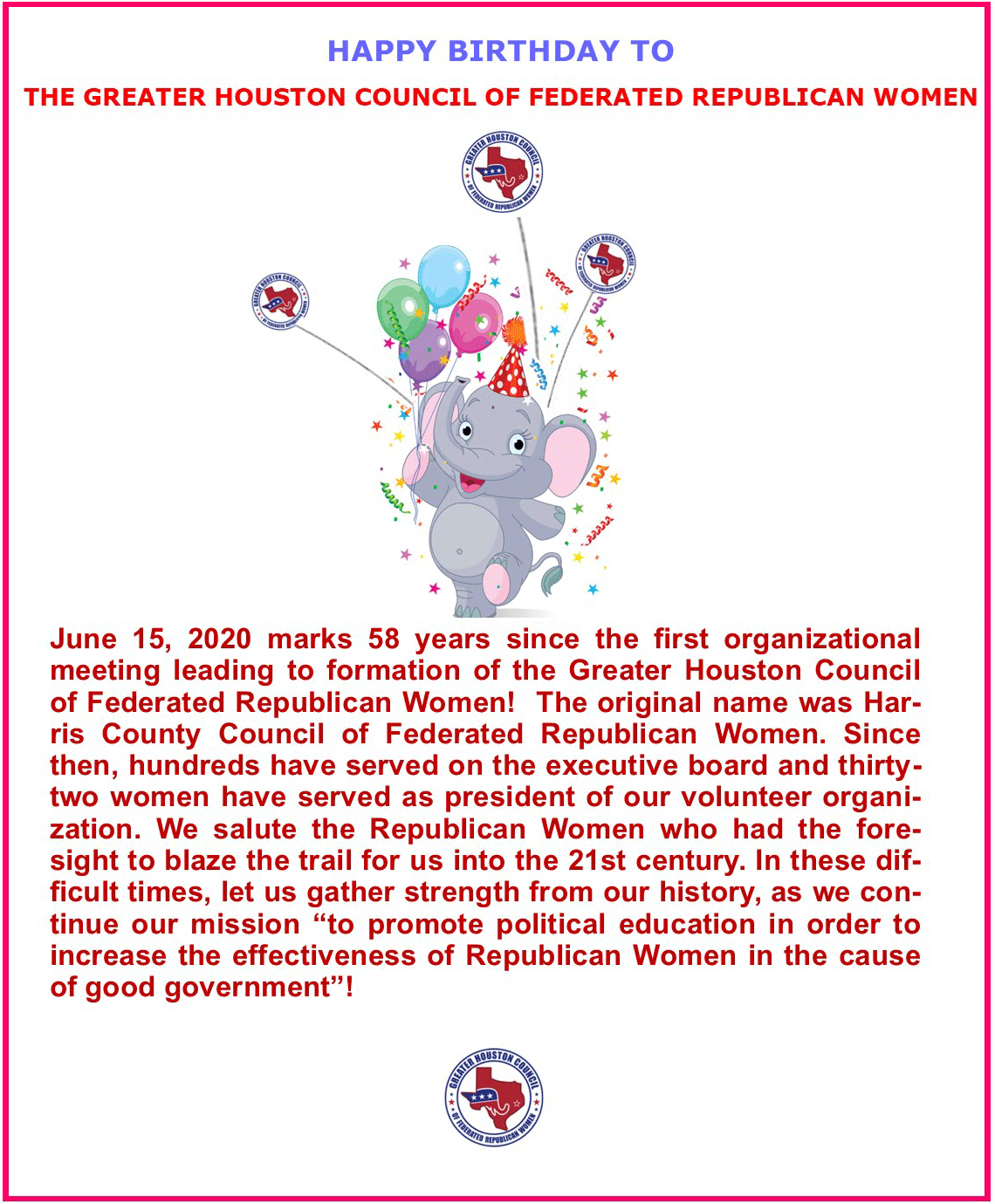 The Greater Houston Council of Federated Republican Women does not condone racism by any manner, or by any person. We are a diverse, multi-county organization. It is up to members of the local county parties, and their executive committees, to take action if they deem necessary. Meanwhile, we will continue to work for our Republican causes and candidates.
Sophia Mafrige
GHCFRW President
Posted on June 5, 2020
====
To our GHC family,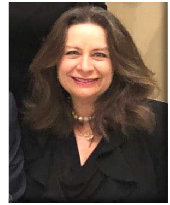 So, how is everyone doing? Much has changed since our last GHC Newsletter, and it's hard to put everything in a short letter this month. Since the March primary, we've been hit with a global pandemic that has completely altered our society. The word "zoom" has a new meaning! We have all witnessed how elections have consequences, as we watch the response to the Covid-19 pandemic on the national, state and local level. Through it all, we have persevered.
Our March 17th and May 5th General meetings had to be canceled, and as of this writing, the Mendenhall Center has cancelled all events until May 18th. However, your GHC Board has conducted four virtual meetings to continue the Council's work during this time. The May 5th General meeting has been rescheduled to take place as a virtual Zoom General Meeting on June 9th. We will have a program featuring Bosque County Republican Party Chairman, Janet Jackson, discussing the upcoming conventions! Please keep an eye out for details to participate in that meeting via Zoom. Club presidents, please share the virtual meeting information with your club delegates when you receive it. Your participation and having a quorum for the June 9th meeting is very important as you will be asked to vote on proposed amendments to our bylaws for conducting virtual meetings. These amendments have been approved by the GHC Board. Copies of the proposed amendments are included in this Newsletter.
TFRW's Tribute to Women Luncheon is taking place at the Marriott Grand Marquis on July 17th, during the RPT convention in Houston. We hope to see many of yall in person that day as we celebrate the hard work and dedication of our wonderful members. GHC is adding a Newsletter for the month of August, so plan to share some of your Club's photos and activities from the summer and RPT convention. We are also planning a GOTV event in August, and will announce the details as they become available. Our September General meeting will focus on the appellate courts and electing our judiciary. The November General meeting will feature a post-election wrap up.
We have a new public Facebook page, so take a moment to look it up and "like" it at https://www.facebook.com/Greater Houston Council of Federated Republican Women Public Page 109933814013911/. Please encourage your members to do so as well. This page will focus on GHC announcements and events.
Election Day will be here all too soon. Our challenges in the upcoming election will be new and greater. But rest assured, as strong Republican women, we will overcome any obstacles placed before us to help elect our candidates and protect the values of this great country. May God keep you healthy and safe, and may He continue to bless the USA!
Warm Regards-
Sophia Mafrige
GHCFRW President
Posted on May 5, 2020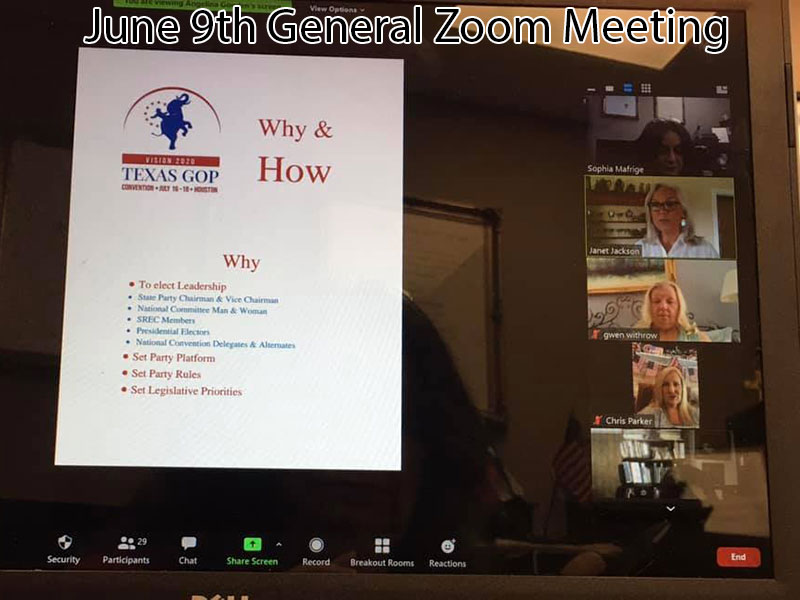 GHC Nuts and Bolts 2020: Club Presidents Who Were Honored

GHC Nuts and Bolts 2020: Planning Committee with TFRW President, Glynis Chester

GHC Nuts and Bolts 2020: Keynote speaker, Texas RNC Committeewoman Toni Ann Dashiell

GHC Nuts and Bolts 2020: Gift presentation to immediate Past President, Cindy Siegel, by Past VP of Programs Alice Melancon

GHC 2020 PowerUp 2020 Finale with the Crowd Singing God Bless America

GHC 2020 PowerUp 2020 Auction Constitutional Chair Donated by Rep. Jim Murphy

GHC 2020 PowerUp 2020 Keynote Speaker Catherine Engelbrecht

GHC 2020 PowerUp 2020 Patriot Award to Engelbrecht with Munisteri and Siegel

GHC 2020 PowerUp 2020 VIP Reception

GOTV Forum: Diamond and Silk

GHCFRW Board with Diamond & Silk

GOTV Forum: State Senator Paul Bettencourt and Political Commentator Jacquie Baly

GOTV Forum: Sold Out Crowd

GOTV Forum: Kathleen Osborne, Congressional District 2 Candidate Dan Crenshaw and James Osborne
GHC Meeting Dates
General Meeting: 9:30am
Feb. 11, 2020: Nuts-N-Bolts
March 17, 2020: Cancelled
May 5, 2020: Cancelled
June 9, 2020: Zoom 10am
September 15, 2020
November 17, 2020
Executive Meeting: 10:00am
January 21, 2020
April 21, 2020: by Zoom
May 5, 2020: by Zoom
June 16, 2020
August 18, 2020
October 13, 2020
Copyright © 2007 - 2020 by Greater Houston Council of Federated Republican Women. All Rights Reserved.
Custom Web Design, Website Maintenance and Web Hosting by: Texas Webmaster, LLC