Republican Events
General Meeting
September 15, 2020
Trini Mendenhall Center
1414 Wirt Rd.
Houston, TX 77055
Election Day
November 3, 2020
General Meeting
November 17, 2020
Trini Mendenhall Center
1414 Wirt Rd.
Houston, TX 77055
Spotlight
Welcome to GHC's newest club - the Central Houston Republican Women's Club!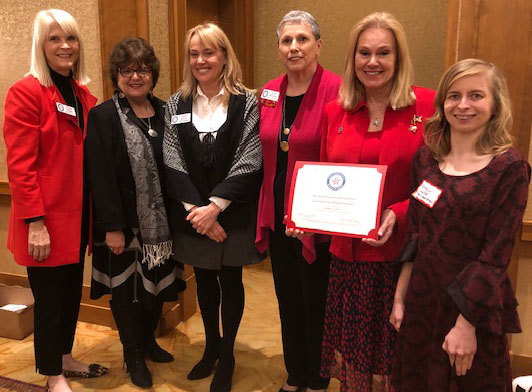 We're excited to invite you to join us in celebrating the 100th anniversary of Women's Suffrage. with the ratification of the 19th Amendment to the U.S. Constitution permitting women the right to vote or women's suffrage, a work in progress for over 100 years. Plan now to attend this Celebration Luncheon & "Power of the Purse" Auction." See details here. Check for updates at www.yellowroserw.net.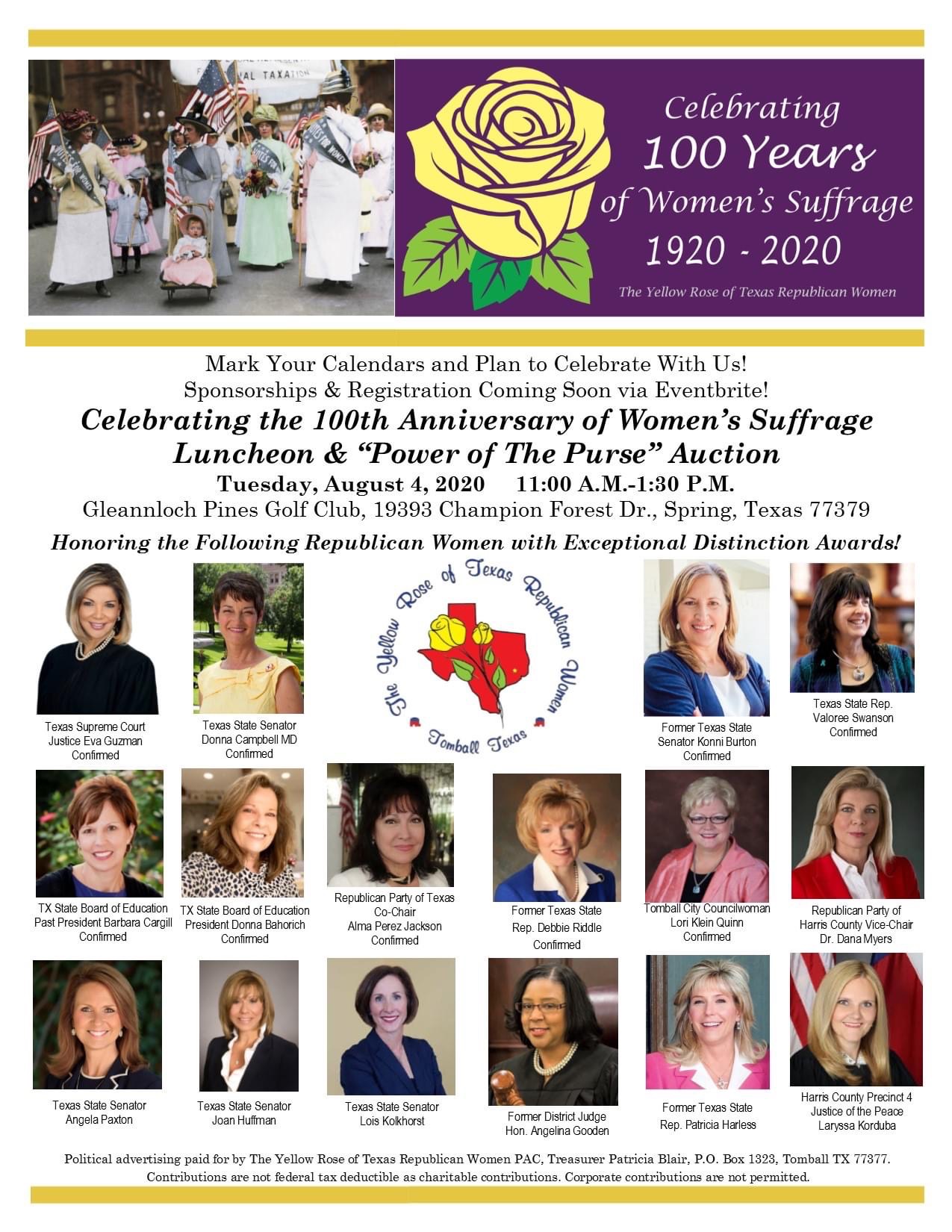 Copyright © 2007 - 2020 by Greater Houston Council of Federated Republican Women. All Rights Reserved.
Custom Web Design, Website Maintenance and Web Hosting by: Texas Webmaster, LLC